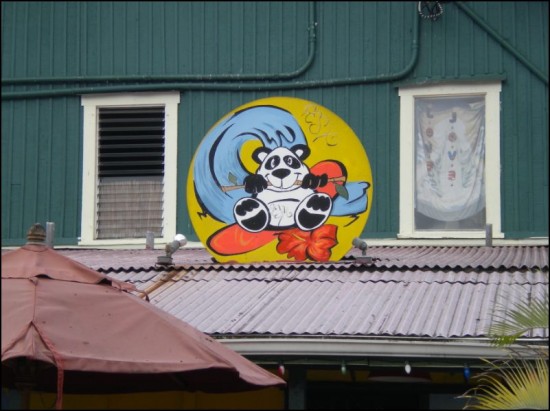 It's not "Puff, the Magic Dragon," but it is in Hanalei. Hanalei has been known for decades as a hippie hangout on the island of Kauai.
This restaurant is on Kuhio Highway, which runs through Hanalei. It is across from Yellow Fish Trading Company.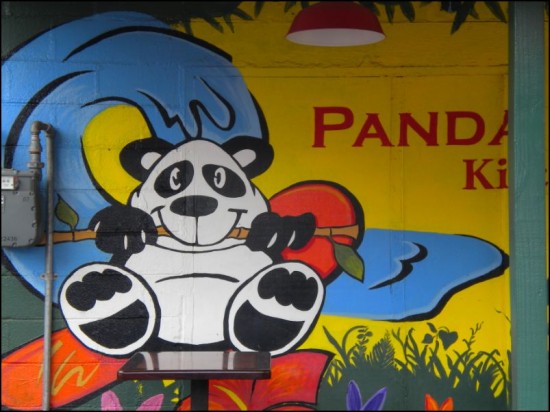 It's a happy place, with happy Panda art, in a land called Hanalei.