Ah yes, the negative Appalachian hillbilly stereotype. I've been wanting this set of mugs for a long time and when I finally found them for 50 cents for the pair I knew the time was right. It might end up being part of my kitsch catch-and-release program, but I knew I had to photograph them for the Kitschenette.
Maw calls Paw in from… where else? The outhouse!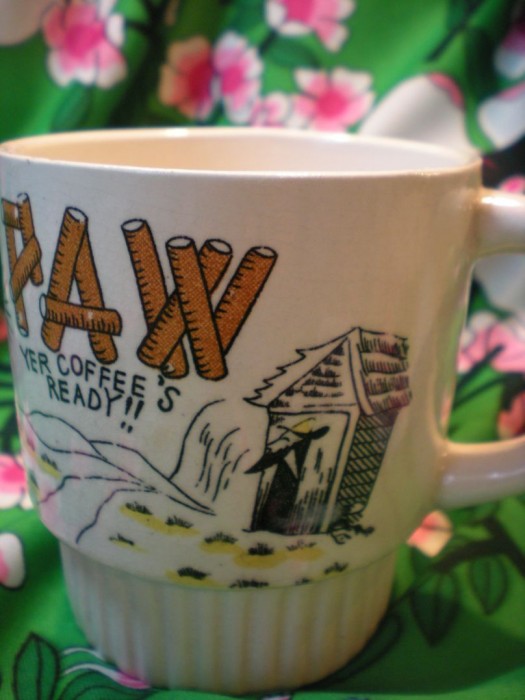 I have seen endless variations and sizes of this same theme.. Maw callin' Paw in from the outhouse to get his coffee. The "Maw" mugs seem to be much rarer. It's the hillbilly version of a man cave.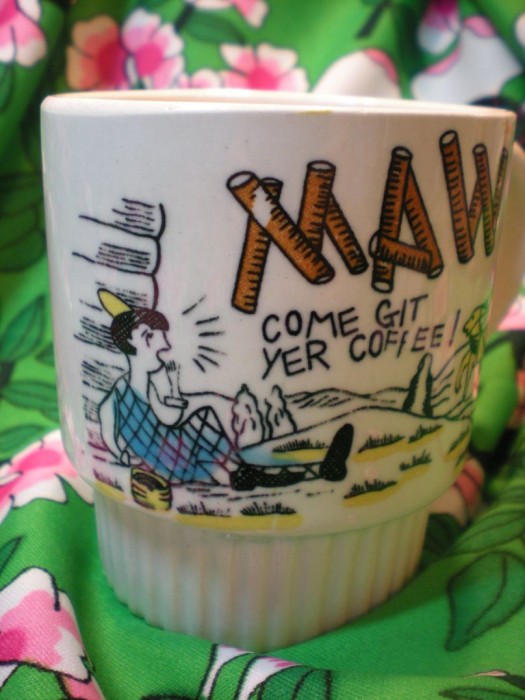 Paw, who appears to be wearing a corn cob or miniature surfboard on his head, calls Maw in from the fields to get coffee.. which I'm not sure how that even works, since everyone knows a proper hillbilly stereotype man would never go through the trouble of making Maw coffee.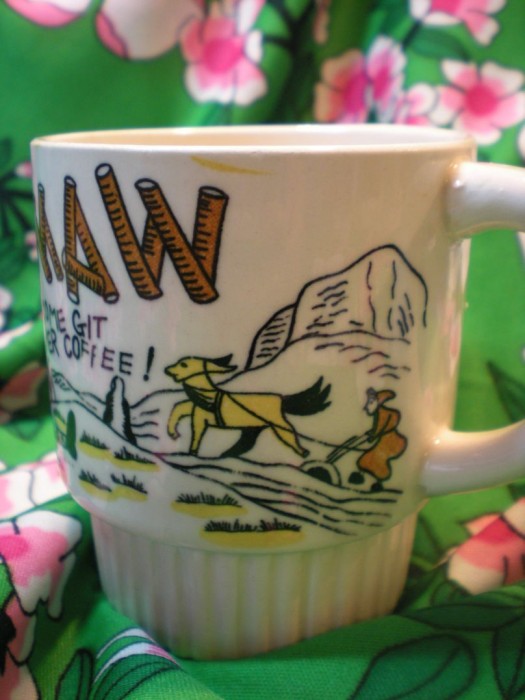 Maw toils away with her plow and animal, which is either a Pokemon or maybe an extremely long-eared horse. And those mountains don't look like any mountains I've seen in West Virginia.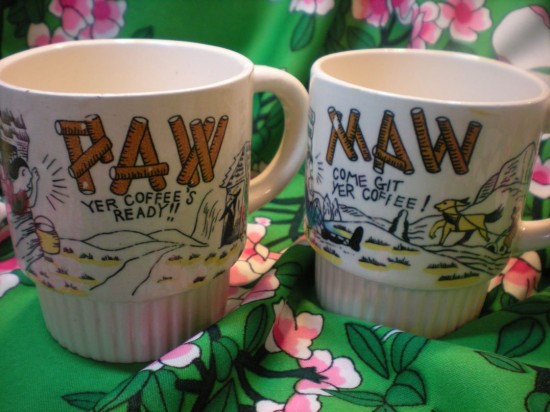 I tried to foist these as gifts upon my own Paw and Maw, who insisted that these mugs were too small for a proper cup of coffee and didn't want them. Oh well!