That's right- it's not Lucille Ball, it's Lucy Ricardo! This is just down the block from the Sonny Bono statue in Palm Springs.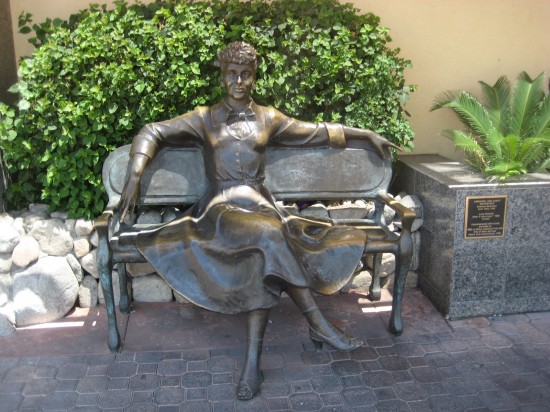 During my short visit with Lucy, many people walked by so I asked someone to take my picture.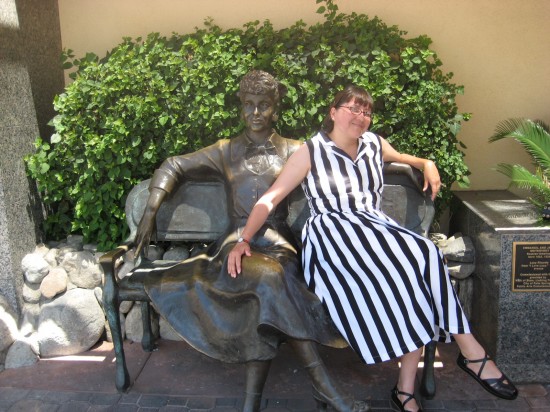 One of the women asked, "Who is it?"
Me: "Lucy" (silence) "Lucille Ball" (blank stare) "You know, I Love Lucy."
Woman: "Oh."
Her friend told me, "You look like sisters."
PRICELESS.