Believe it or not, I can't find any mention whatsoever of this vintage game or its manufacturer on eBay or Google. So maybe it was a total flop and never became the huge craze its inventors had envisioned.

Here's what the item looks like (balanced on my doorknob.) It's been used quite a bit– the two ends are duck-taped. You swing your body with your partner so the whiffle ball hanging on a string wraps itself around and around the aqua-colored plastic stick. I know this first hand because the old man who sold it to me made me do it with him. I wish I had a picture of THAT.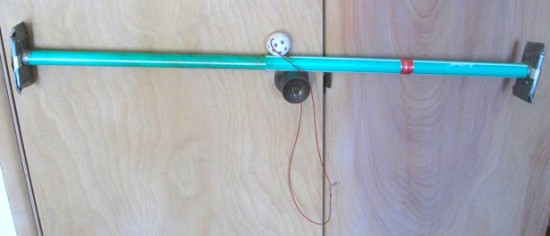 I love all the graphics on the box. Here are detailed shots: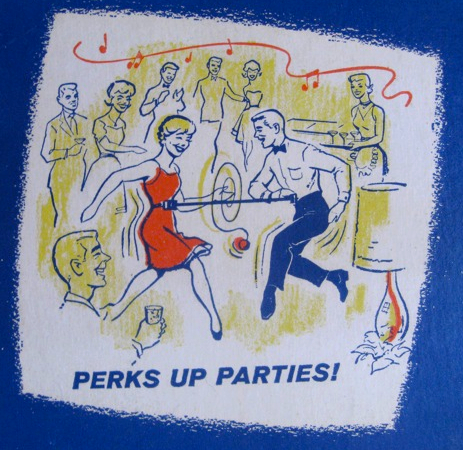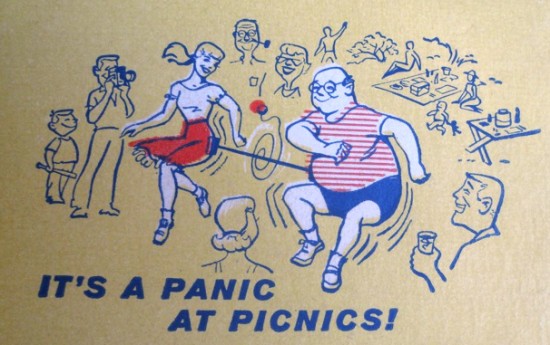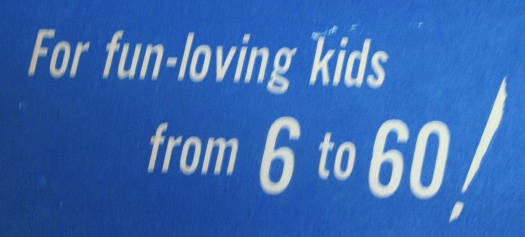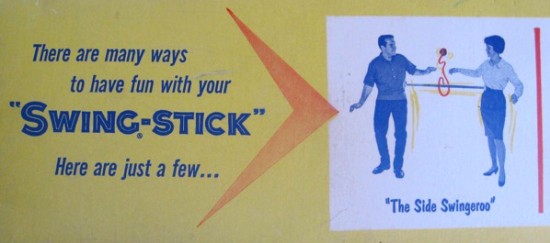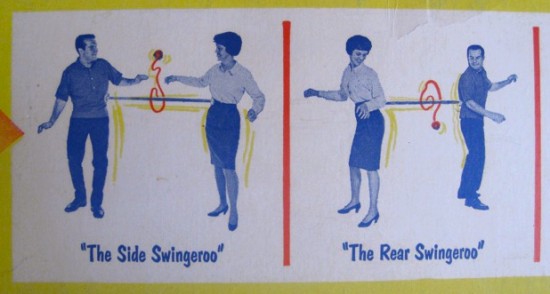 Also love the politically incorrect "Pegleg" reference. And how sad is it to see a gal doing the Single Swingeroo all by herself?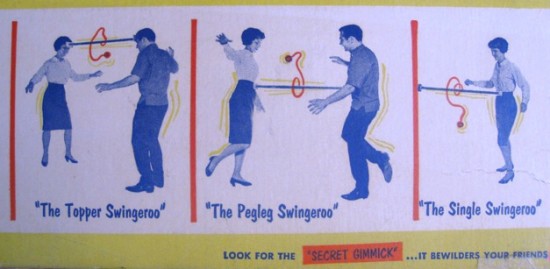 Not sure what the "secret gimmick" refers to.