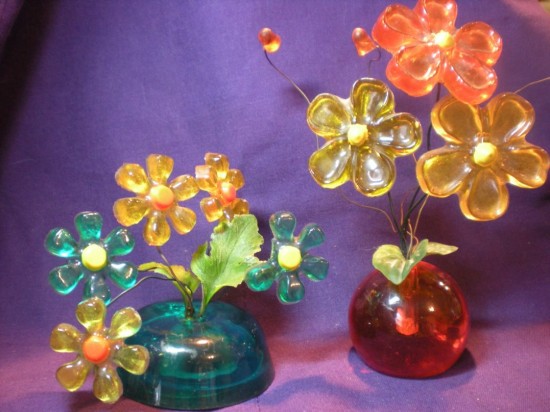 Crazy flowers grow in the jungles of kitschdom.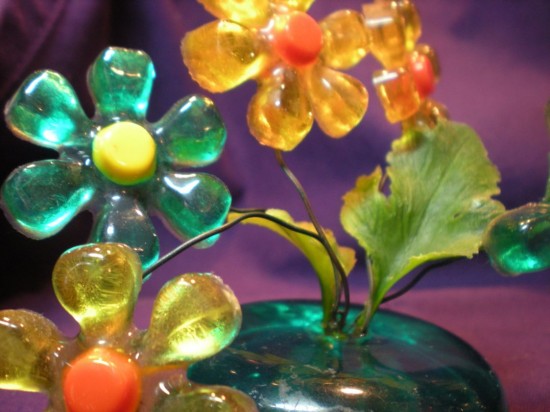 The blue one came from my early days of kitsch-collecting. When I was a teenager, I bought a lot of stuff like this when I would visit the flea markets that were near my school.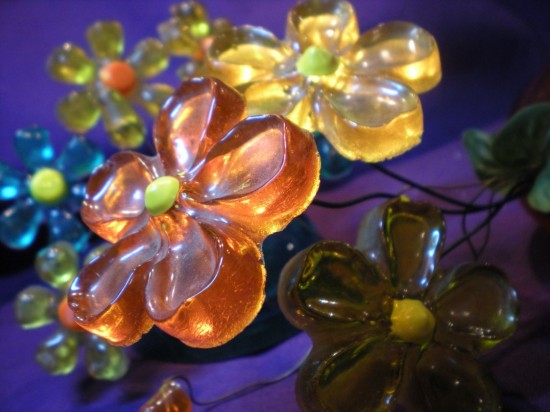 The orange one came home a few days ago. The wires bend and twist and can be creatively used to hold the mail or something, too.