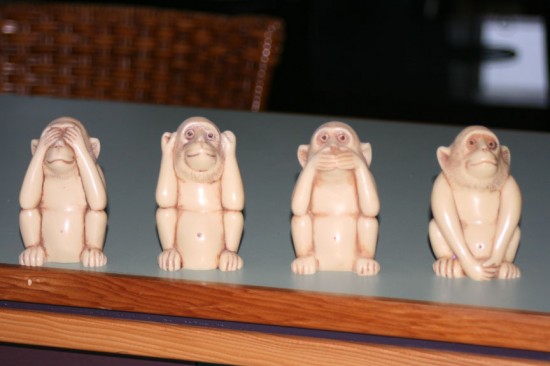 A post here from 7/27/2010 reminded me that I have these fabulous monkeys to add to the jungle.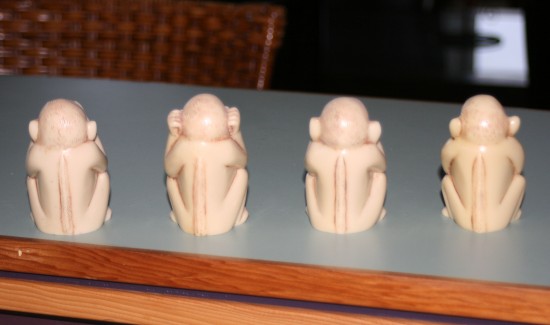 They look like really expensive old ivory, don't they? Well, they're heavy plastic made to fool the tourist trade.
My favorite thing about these fakes is that the very rare, "Do No Evil" monkey is included in the set: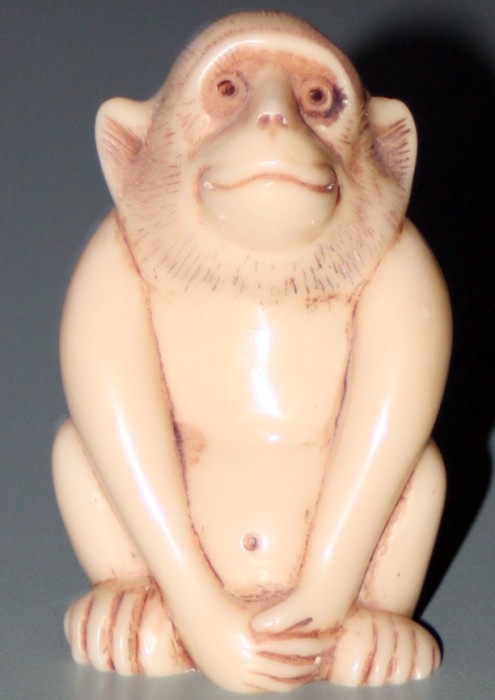 They really are great fakes, that fool a lot of people. They're a little over 3″ tall with no markings what-so-ever.