There's been speculation on AWMOK about intern safety amid the featured spontaneous interactions at Untamed Mountain. My personal favorite wildlife handler (both for durability and bravery) is Rocky and his rockhound.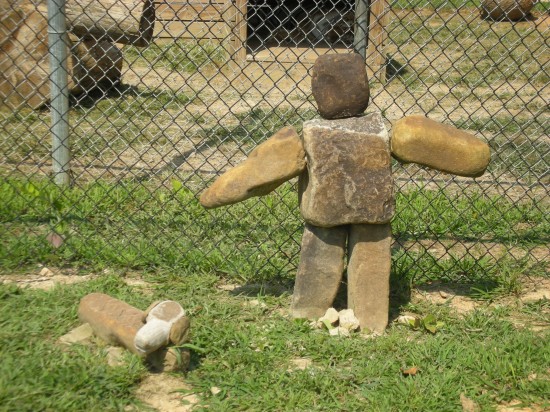 Untamed Mountain also has a cougar named Angelina Jolie: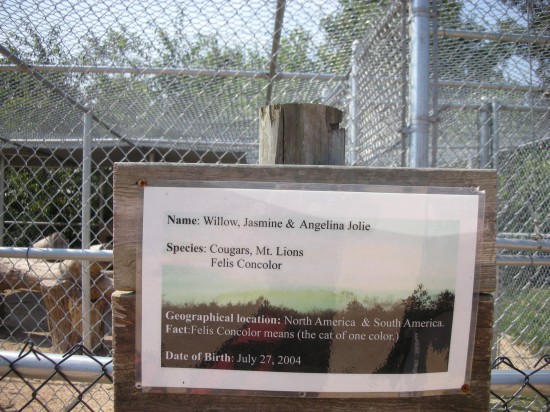 This cougar could be Angelina,or Willow, or Jasmine: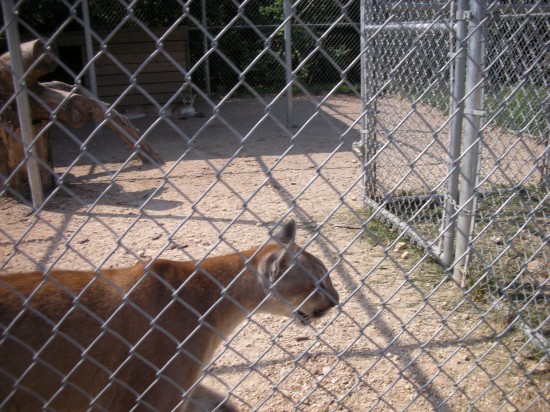 Green sign warns visitors to tread carefully through rough, steep and uneven terrain, but really that's just a legal precaution, like telling vegans to consult their doctors before taking vitamins.

Besides, the signs are good entertainment when the wildlife wanders out of sight.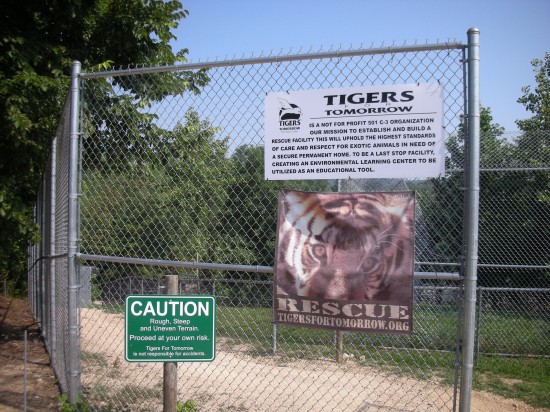 Mark, Untamed Mountain just posted an intern position opening.