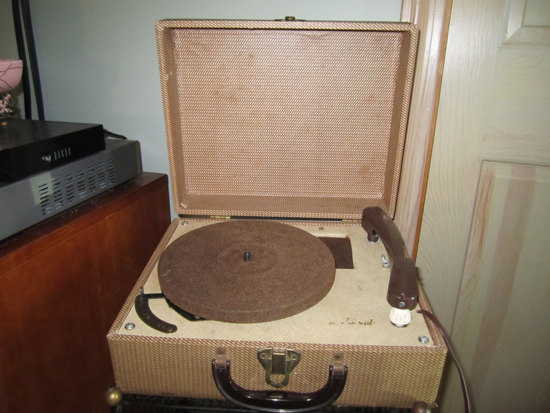 I finally found one that I could afford. I snatched this up for $18.00, had the guy plug it in, everything works. Then of course I am notorious for buying in a hurry and discovered it has no needle. I was pretty bummed as I know nothing about needle replacement on these old units. I have it temporarily displayed but this will go into storage at some point. I cannot make out the brand name either.
This is how I have it currently displayed, on an old phone/plant stand. In pretty nice shape.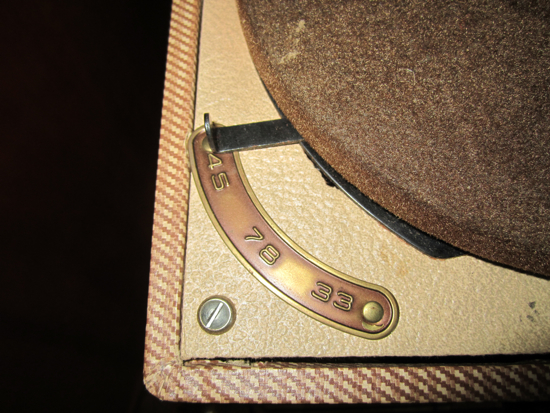 Speed settings.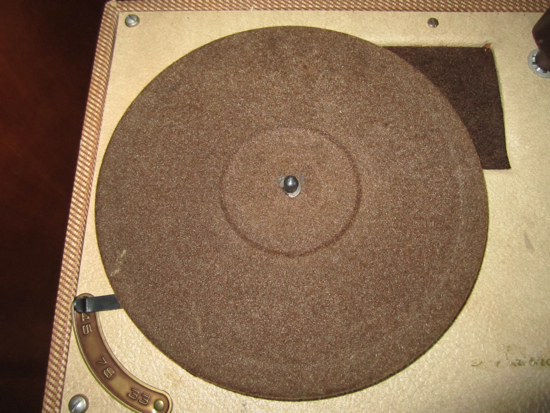 Top view.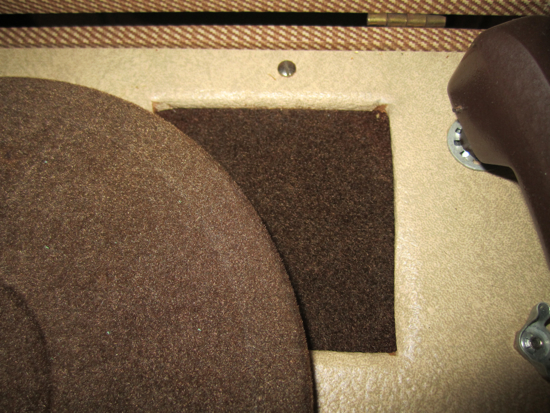 Speaker, part of the turntable and the back part of the arm.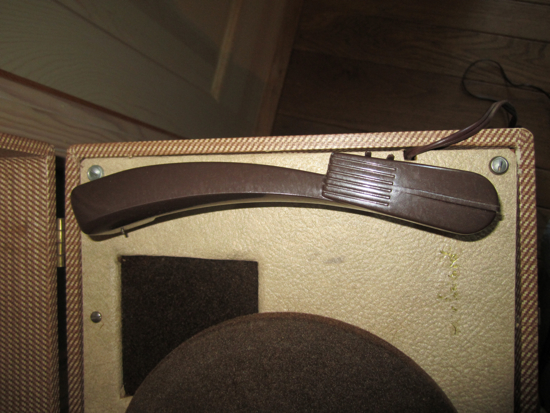 Arm.