My mom recently bought some new tires at one of the big tire chains (with "400 store locations throughout the Western United States") and brought home this fabulous gift with purchase!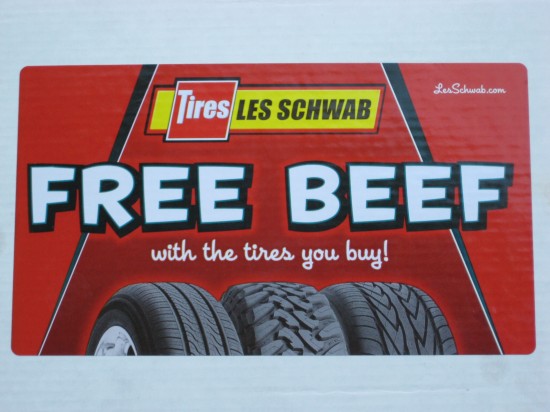 Lucky for me, mom didn't want this and insisted that I take it. Mom knows what I like. The tire place I usually go to only offers free tire rotation. FREE BEEF, though?? Who thought of this promotion and WHY? Would this make you pick one tire chain over the other?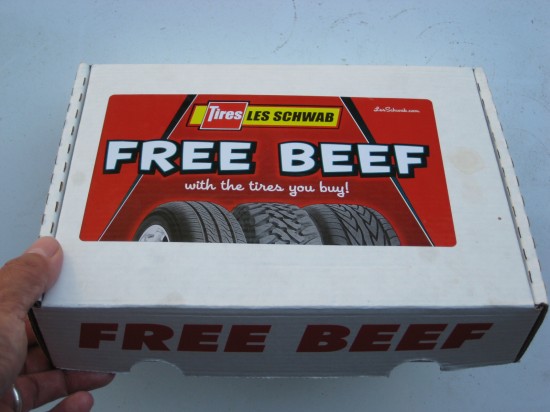 Wait 'til you see what's inside!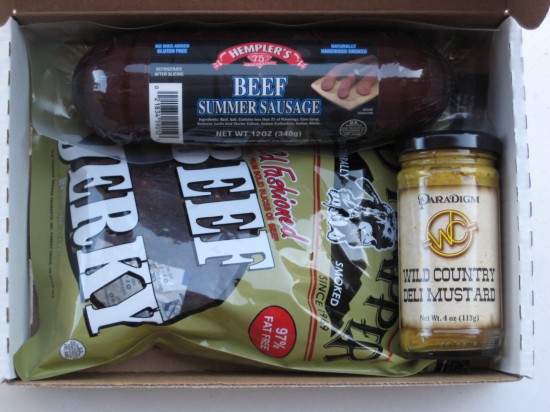 Summer Sausage, which is like the Christmas sweater of meats. Like the bad toupee of meats. Like the polyester of meats.
I CANNOT WAIT TO EAT THIS.