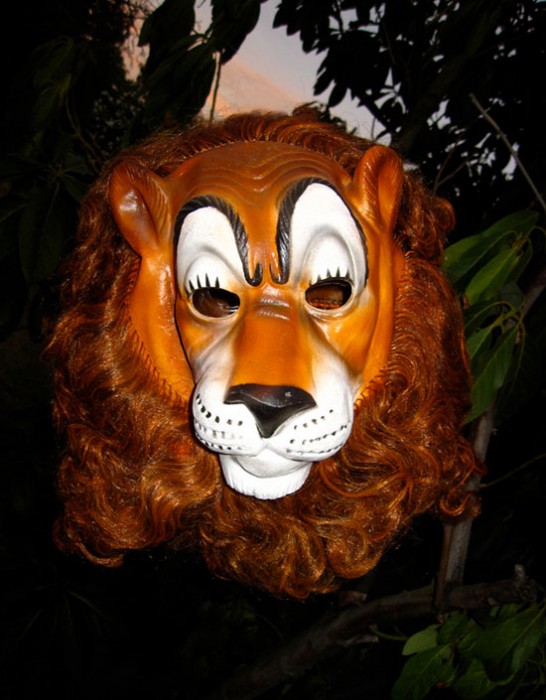 I got your email about how you are looking for jungle kitch so I took a nice picture of one of my most prized possessions!
My brother and I went half and half and bought this Lion mask at a magic store in vegas. It was so awesome we couldn't leave vegas without it.
It also scares us and we have to keep it covered in a bag because we're afraid to see it in the house haha! One day I'll have a nice room to disply it in.