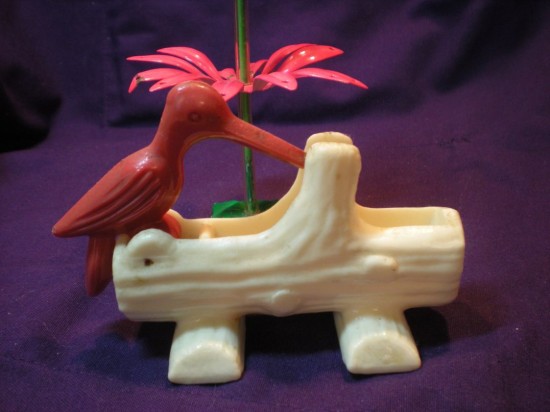 I actually have several of these in a couple of different color combinations. The woodpecker has two little pokey-prongs in his beak that can pick up a toothpick when you press down his head into the log. He works really well, but nowadays there'd probably be a lawsuit when somebody impaled their finger on his exceedingly sharp beak-teeth.
We used this at our family table for a lot of my childhood but now the whole flock of them sits on a shelf in the kitchen.
I cleaned him up the best I could, his plastic is going sticky and he was covered with lint.