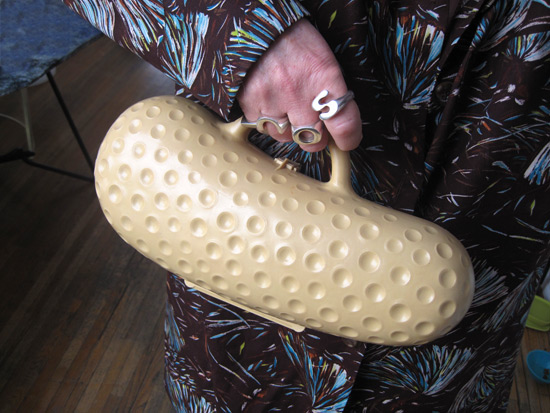 For someone like me who likes to have the right purse for any possible theme this 13″ long plastic peanut seemed like it was perfect. Excellent as a summer BBQ fashion, it would also appear to be the perfect vessel to house the plethora of electronic gadgets I carry around with me which includes two cell phones, two digital recorders, two cameras and multiple batteries for all. I'm a firm believer in 'two' for any vital electronic gadget. Whether it's dead batteries or service providers not working in certain areas, I learned long ago that dependence on a single electronic gadget is not the life for me. So I was elated to find a purse as cute as the peanut that could house all my paraphernalia and lined up in an orderly fashion no less. But a dead battery would have been a lot better than the dead phone, camera and recorder I experienced when I opened my peanut for the first time on a subway platform only to watch a train crush all three after they spilled out of easily the stupidest purse I ever carried. Though I suppose it was me who was really stupid. Anyone who wasn't so carried away with the aesthetics would have realized that the way the two sides of the peanut were attached wasn't really going to serve anyone well as a purse.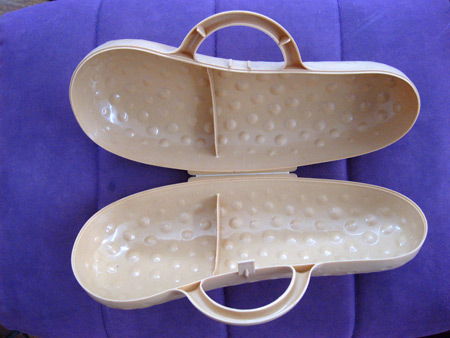 In my past, I oftentimes overlooked functionality for style. I was very taken with my peanut because I loved rubbing my fingers over all the little indented peanut textures. This is not how a normal person would judge a purse.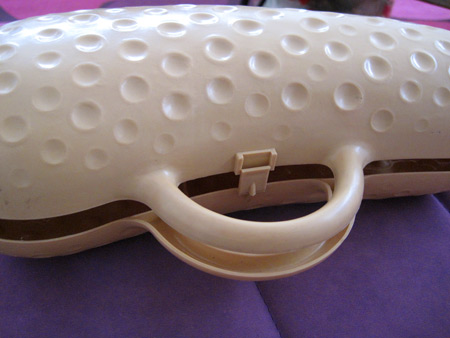 One also might've thought that aging would curb my propensity for walking around with a purse in the shape of another object. But that would be said by someone who didn't know me very well.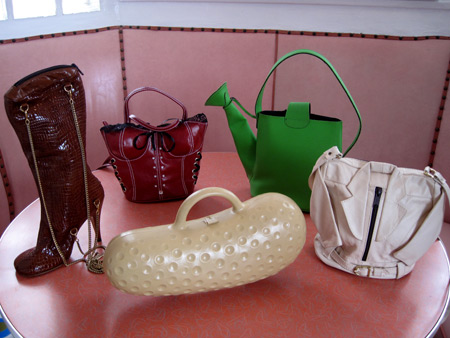 These days, as my electronics arsenal grows, I carry a more practical purse and the peanut stays very close to home where it's got lots of other peanut friends to keep it company.