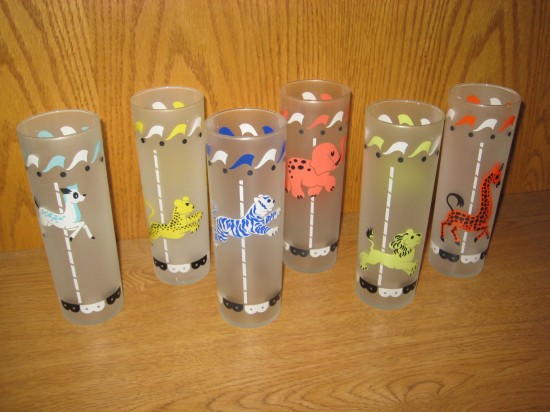 I'm sure some of you out there have seen these Libbey glasses, or maybe you had them in your house growing up. I was one of the unfortunate ones who didn't have these in my house growing up! We drank out of Archie jelly glasses, but that's another story for another time.
I scored these a few years ago down at the thrift store for a buck apiece. They're 7″ tall, I suppose they're iced tea glasses but they'd also be perfect for the "jungle juice" of your choice.
There are some different animals out there & some day I will collect 'em all!