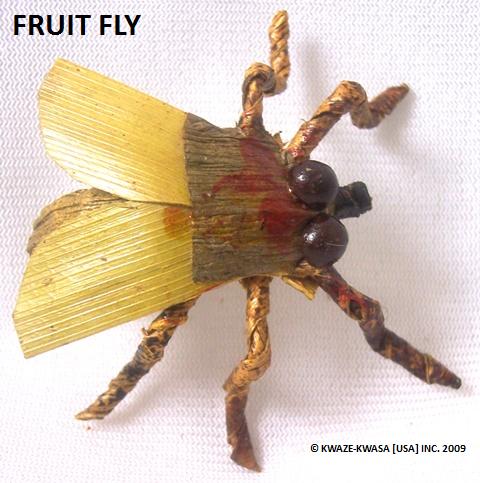 (catalogue description): Africa literally crawls with insects, they form a part of everyone's daily life. Skillful observation of the ubiquitous pests have led to the artists creating these magnificent banana fiber replicas. This lead-free East African fiber and seed decoration or toy from Kenya and Uganda, East Africa makes an interesting gift for the toy or insect collector or a child's toy. Banana fiber tightly wrapped on a wire frame forms the insect with black seeds (and occasionally beads) for eyes. The detail of the finished insect is very creative and unique to these Kenyan artists. The natural vegetable fiber insect is an environmentally friendly decoration or (lead-free) toy made from natural sustainable materials that sells for more than $10 in USA organic (natural product) and home décor stores! We are able to offer them at moderate prices by contracting directly with the crafters at fair trade prices.
US and Canadian taxpayers benefit in that a portion of the purchase may be tax deductible.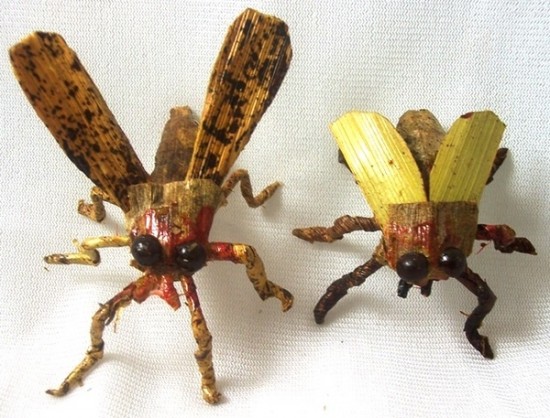 NBThe animals are very popular and in great demand by toy collectors and sell out quickly. When that happens, the number available will read backordered instead of a quantity. A lion of similar size and design can be ordered (click on the backordered link for details) and usually takes four to eight weeks. If backorder not wanted, remove the item/s from the shopping cart or at checkout.