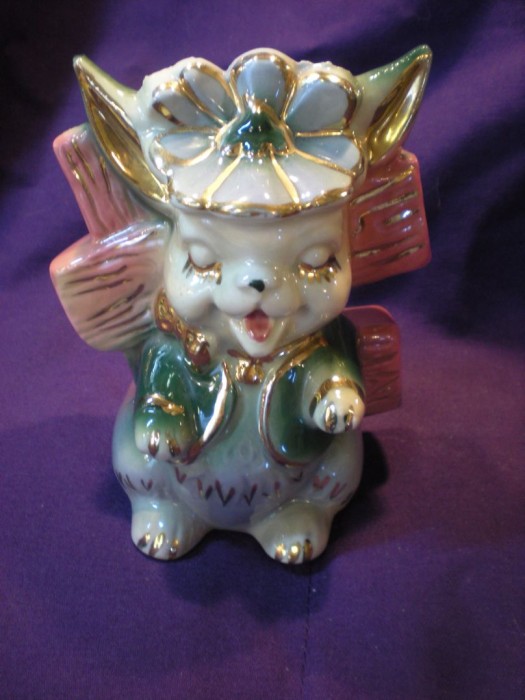 Lovely bunny planter I found this weekend. I like the flower on his head.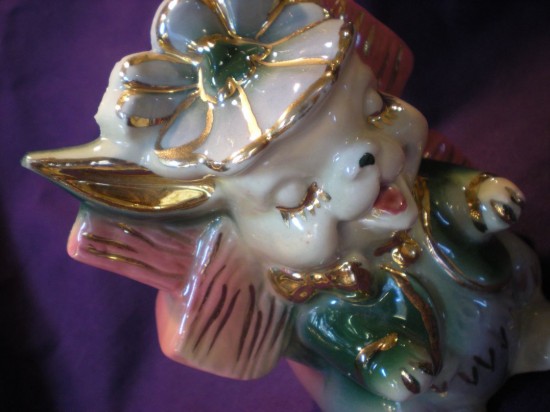 Gold details.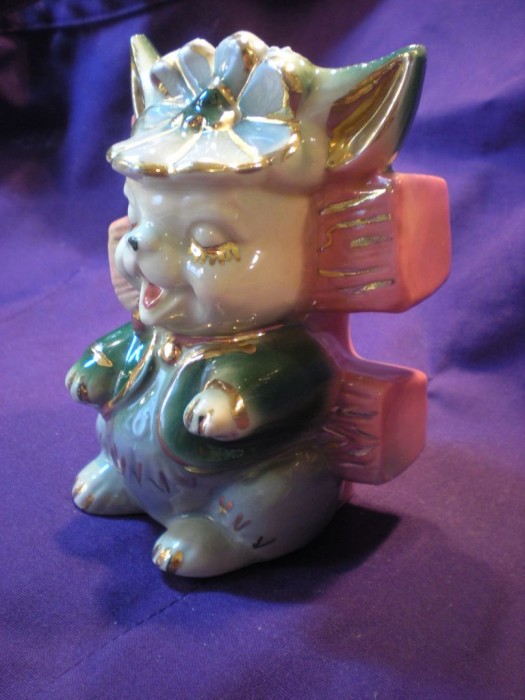 Fence-like object that Mister Buns is leaning against has no paint on the back.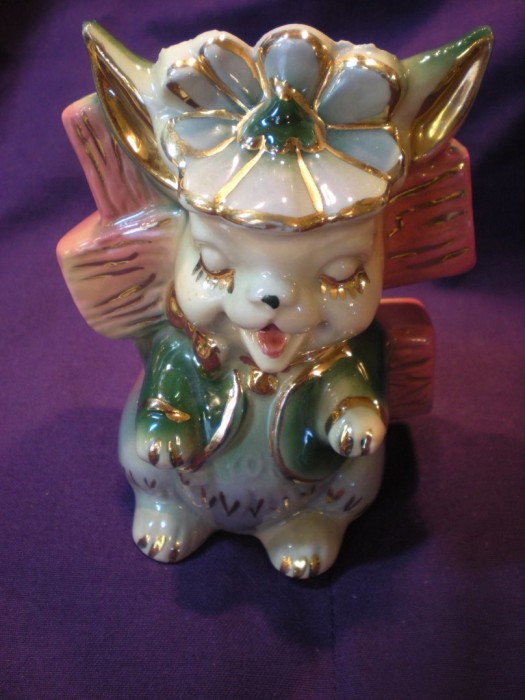 Tiny dot of black on his nose… and I think he has a belly button. SO much gold on this one!