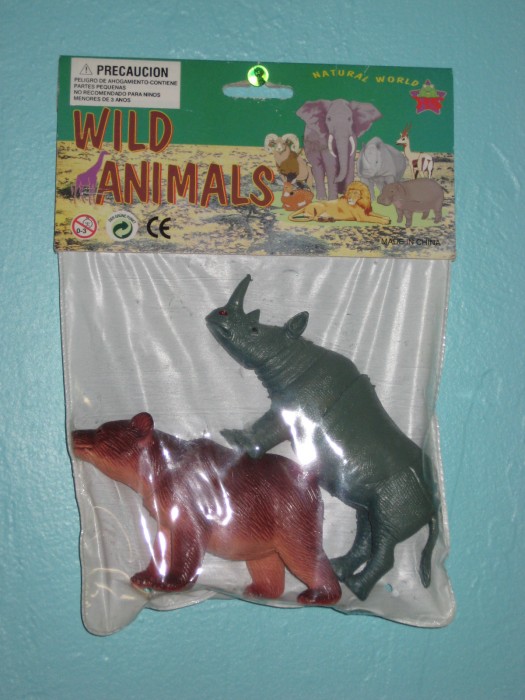 I found this in the dollar store a few years ago and couldn't resist. I swear it was packaged exactly in this way, no staging from me at all! An acquaintance of mine also saw this in a dollar store, so I know there had to be more than a few of these in circulation…
The warning label states that it's not for children under the age of 3. No kidding!
A bear, a rhino, a forbidden love. All this for only a dollar, too.