Not too long ago, Allee's Kitsch of the Day blog theme was "You are what you drive". I couldn't agree more.

My ride of choice is my 1976 Chevy Nova. I have a very small collection of '76 Nova goodies, but this dealer brochure is my favorite.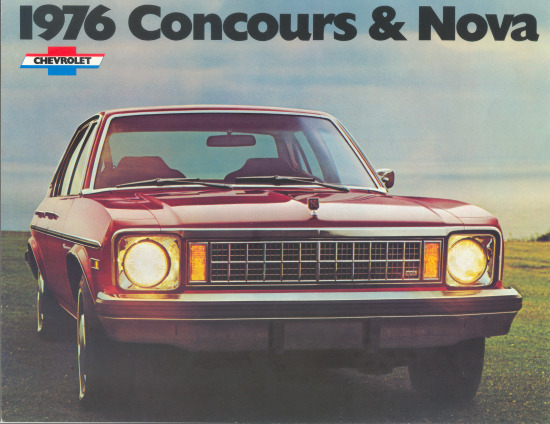 The available colors make me (lime) green with envy & I would just die to have one of those Nova hatchbacks!!
I drive the Concours which was the "luxury compact" Nova. COMPACT?? Not by today's standards.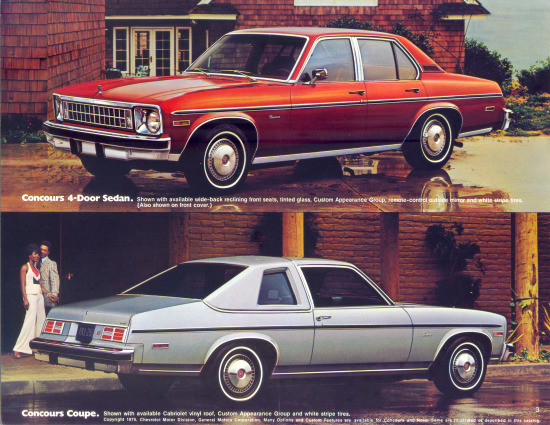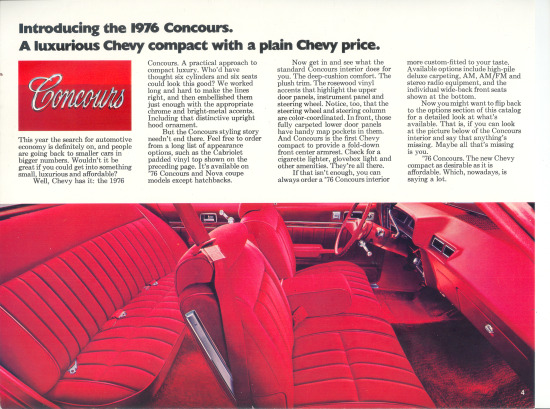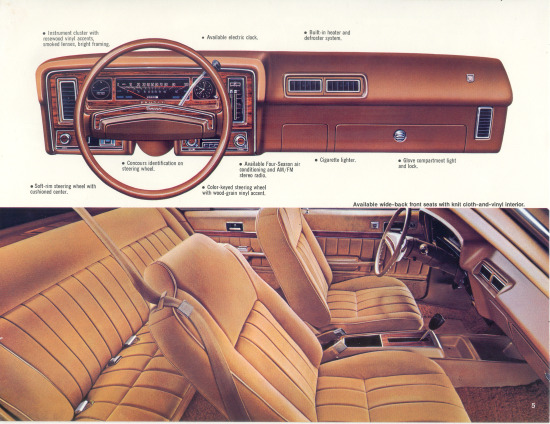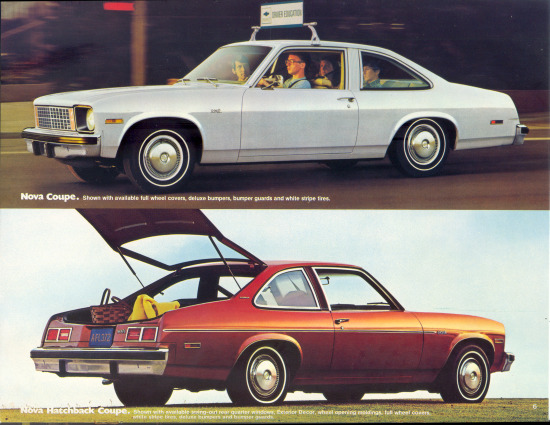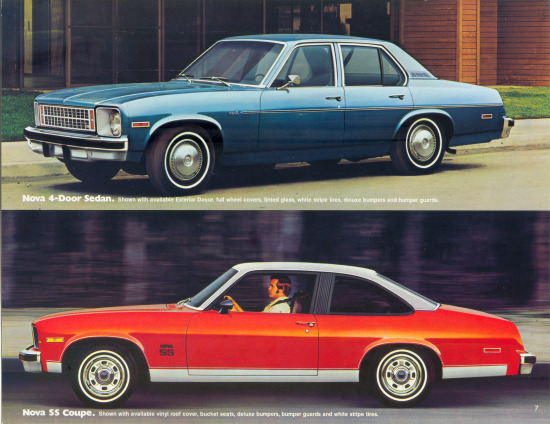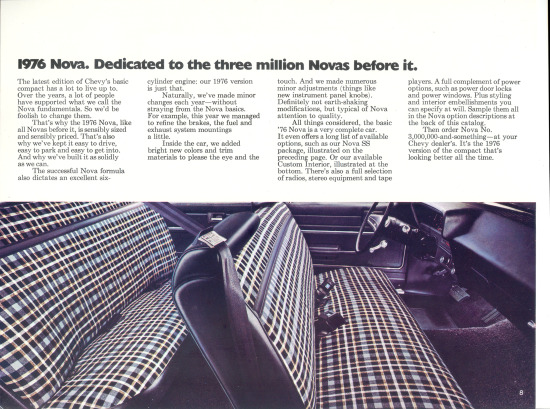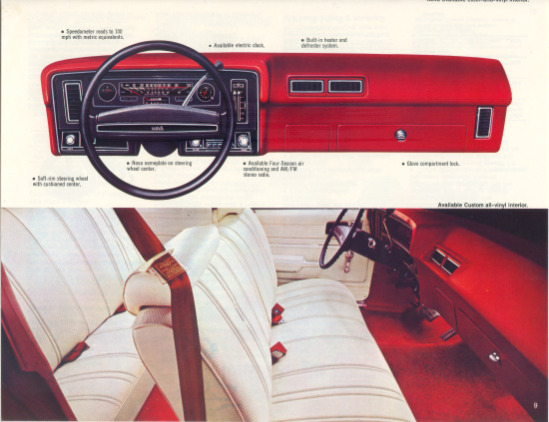 I wish I had a time machine so I could go back and get one of the really swanky ones. Back in 1976 the basic model was about $3000 brand new. Sigh.
My own car is a little beat up and nothing fancy, but I love it all the same. As an added bonus, here's a picture of my car with a monster school bus in the background just to prove that I know a sweet ride when I see it.