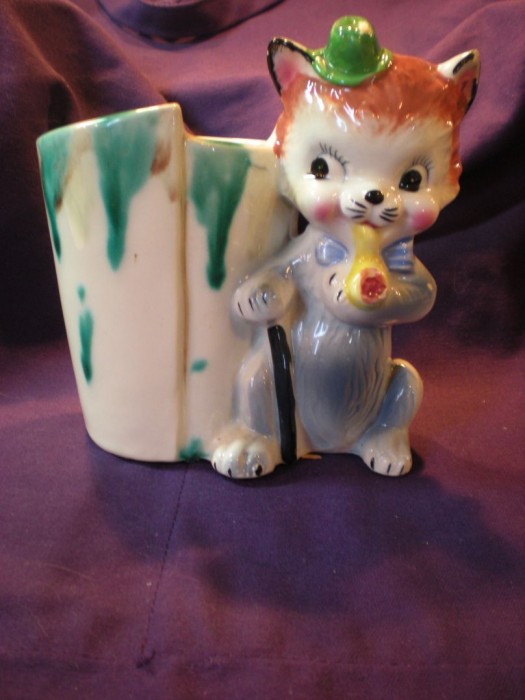 You know that guy who is at every flea market? You know the one. The guy with 80 cardboard boxes full of breakable goodies in the back of his pickup truck, that he faithfully "loads" and "unloads" every weekend without giving a care if the stuff inside gets broken and smashed. Thrown around without regard to the contents, the boxes contain everything from 1960s packages of pantyhose to heavy antique sledgehammers, all rolling around on top of breakable ceramics.
The cardboard boxes thrown out on the wet grass, soaking up the dew into their contents, full of daddy longlegs, dirty old junk, and maybe a treasure or two. It was from that guy that I rescued this planter. He's not too chipped up, despite belonging to that guy, the one who doesn't care if his boxes full of junk get smashed and trashed week after week.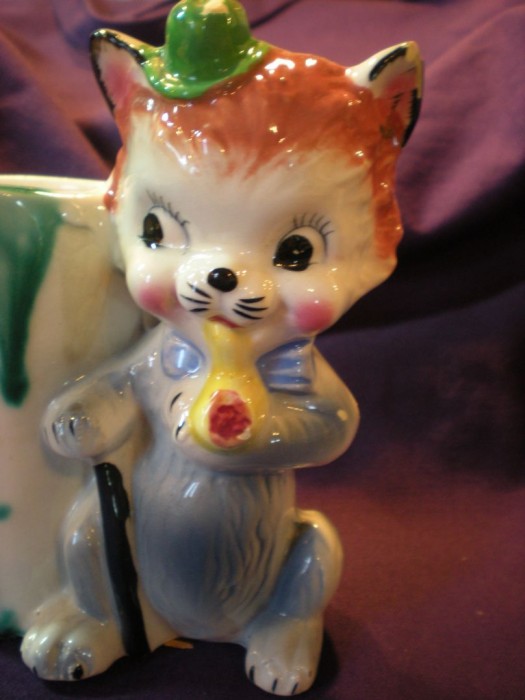 Mr. Gentleman Cat will probably look as good as new after I touch up his paint in the parts where he's chipped. I am always amazed at these folks who don't care that they are smashing treasures they could make good money on. You have to be willing to dig and not be afraid of dirt or creepy crawlies when you buy stuff from that guy. Can't be too picky about condition, either, since everything will inevitably be damaged in one way or another.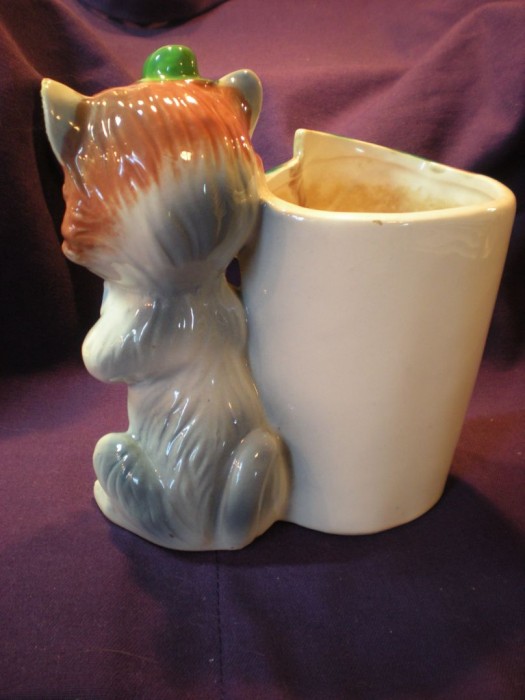 Unlike many planters, this one is painted on the back, too.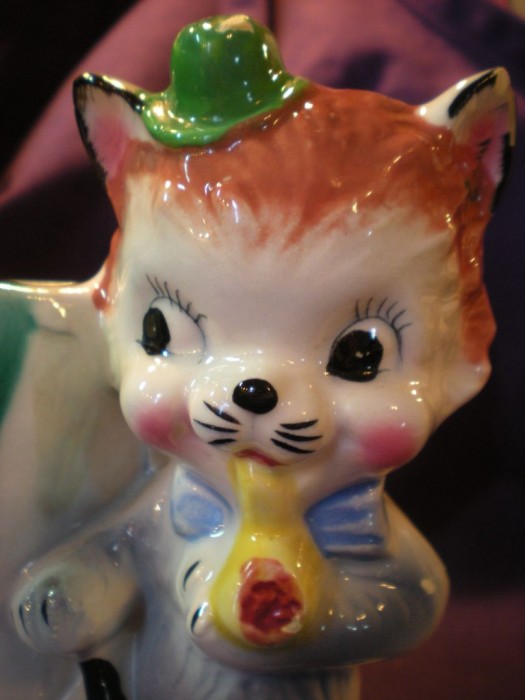 For 50 cents, that guy made me an offer I couldn't refuse.