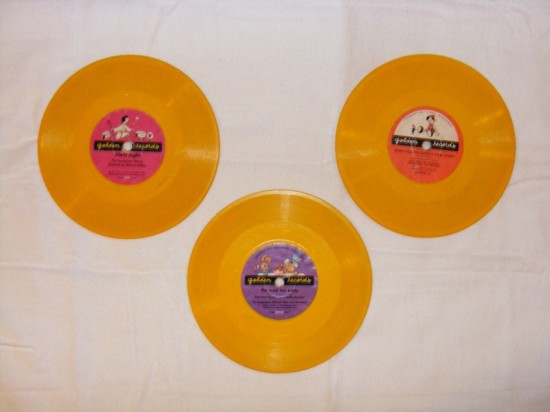 These records were produced by Walt Disney. I thought it was unusual that the orchestra was conducted by Mitchell Miller rather than his later records were by Mitch Miller.
Record One is Silent Night with The Sandpiper Chorus. Side two is It Came Upon a Midnight Clear.
Record Two is When You Wish Upon a Star with Anne Lloyd, The Sandpipers with the Miller Orchestra. It is the song. Side Two is same group and the story of Pinocchio.
Record Three is from Alice in Wonderland with The Sandpipers. Side one is A Very Merry Unbirthday and side two is The Mad Tea Party…….come to think of it, maybe this could be the theme song of the modern day "Tea Parties"!