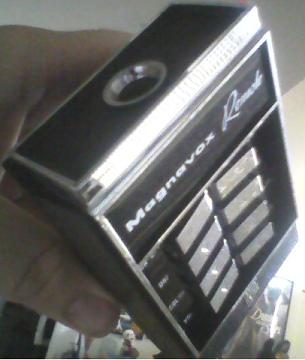 There are things that are manly and there are things that are manly. Cigar bars. Saunas at Gentlemen's Clubs. Old-school steakhouses with dark wood paneling and eighty year old waiters.
Then there's this beefy block of black and silver plastic with mushy rocker switches for On/Off, UHF, VHF, Color and Volume that might as well have come off the nightstand in Hefner's bedroom.
Haven't come up with a date on this Magnavox remote yet, but take a gander.