Turtles and wax collide once again with this hand made wooden crayon holder souvenir from El Salvador. It has a very arts-and-crafts look to it with its incredibly amateurish painting (pupils looking simultaneously in opposite directions; eyelashes but NO MOUTH?!) The underside has lots of inadvertent patches of glaze and there's lots of glue residue around the neck. The tail, by the way, is a tiny piece of leather.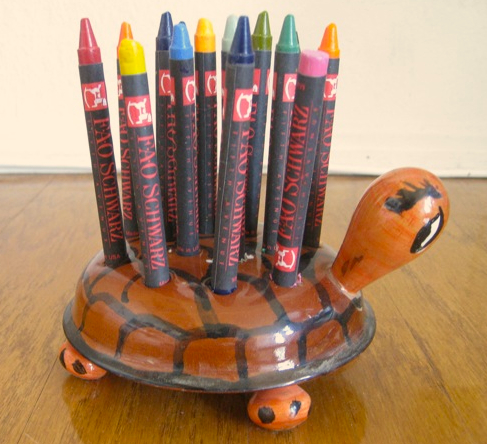 Can't see it, but "El Salvador" is painted on the back of his neck.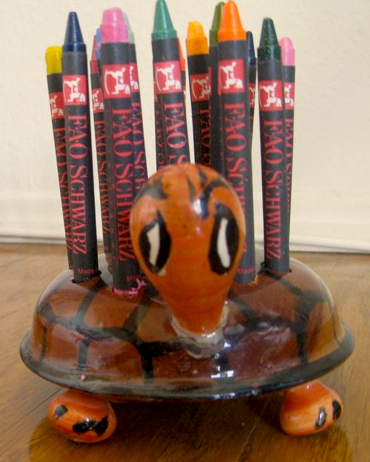 I know the fancy-schmancy F.A.O. Schwartz crayons are far too upscale for this turtle, but they're the only ones I have in the house– bought a huge box of them at a garage sale for $1.00.