I can only imagine the era of when Sophie Tucker lived here. I'm not familiar with her work and am only now researching her after visiting "The House of Prudence" but this framed print is a loving tribute to a really funny woman and this hangs in the house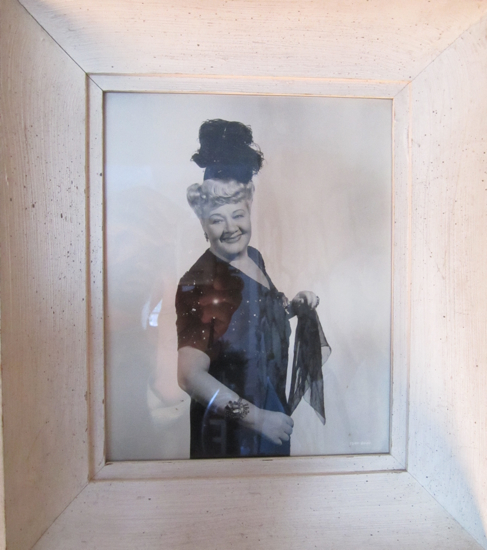 8×10 black & white print of Sophie Tucker.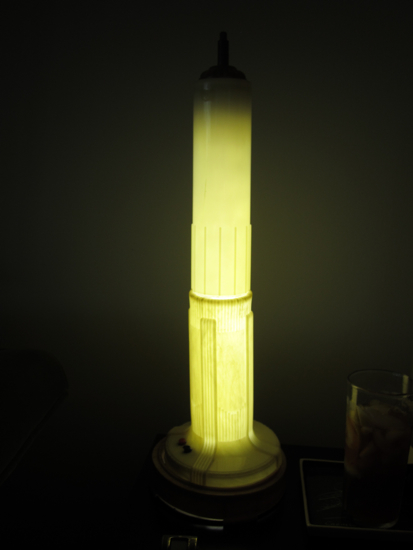 I think my posts show my love of lamps here at the Kitschenette and I about fell over when I saw this one sitting on an end table here at the house. If I ever come across this lamp in my travels it will come home with me. I've never seen a "skyscraper" lamp and this one is beautiful. Made of plastic and built with simple "on & off" push buttons, one is red and one is black. Oh, there's my glass of iced tea off to the corner.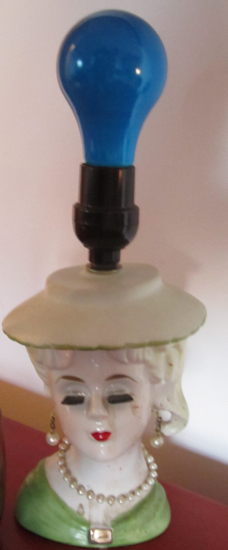 The lady head lamp. I love this but love even more that it has no shade. I never thought to leave the shade off certain lamps and this gives me new ideas. Love the glued on lashes and pearl necklace with matching earrings.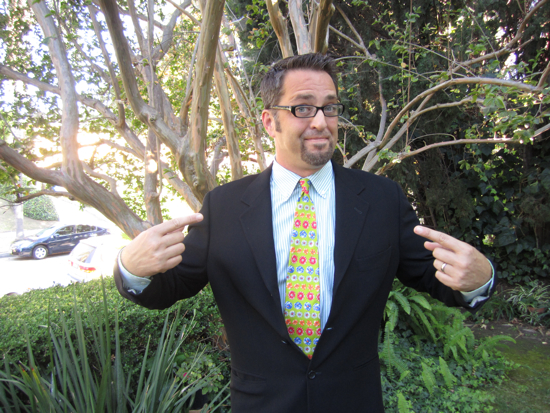 Me taking off for "The House of Prudence". Banana Republic jacket, Claiborne pants, Gap tie, Gap shirt. The most expensive thing in this outfit are my glasses.