I wanted to do a proper post featuring "Childstar" instead of showing it in a mix of other things.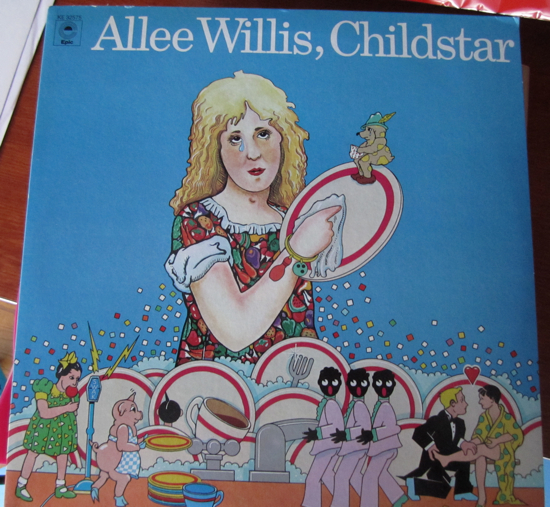 These shots were taken in my favorite room where these formats of the lp and 8 track are on display. I've recently been listening to the album and I've been having a ball doing so! My new favorite track changes all the time so in a way, it is difficult to pick a favorite track. The track listing to the album is: Childstar (kicking ass on this one), I Have, Ain't No Man Worth It (works my nerves in a good way!), I Don't Know How, If You Were Only Robert Young (love love love this one!!), Into Feeling Lonely, What Kind of Shoes Does September Wear? (everyone should hear this one….), Children's Day Parade (did it really rain in Milwaukee?, ok, this is my favorite….), Who You Gonna Be, Missing Something Special.
Front cover of Lp distributed by Columbia Records/Epic Records. Do we need to start a re-issue campaign here!!?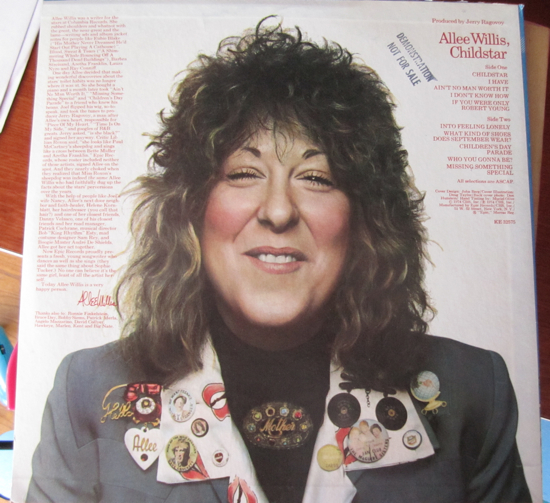 "Demonstration – not for sale". I'm wondering if these pins still exist in some corner or draw of "Willis Wonderland"?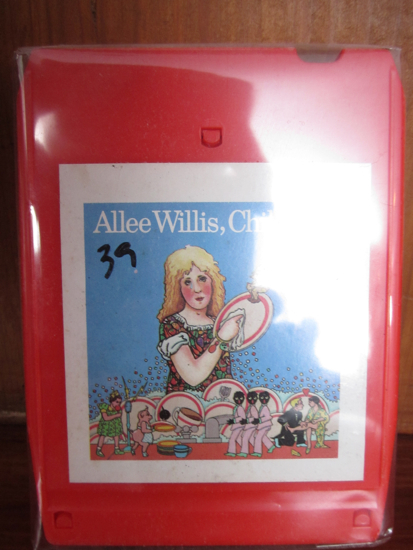 The 8 track, who knew.
This is some audio found on You Tube, posted by someone in Japan.