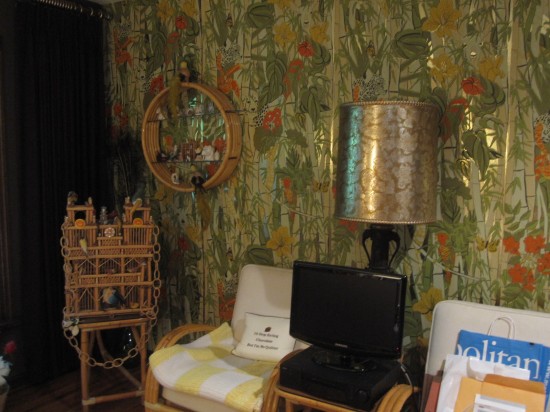 NOTE: My grandparents built their house in the mid 1960s. They decorated it well, then pretty much kept it as is. So, my grandmother, now 94, has one of the koolest pads around. I think it affected my sense of what constitutes "normal" but in a good way!
So, this has always been my favorite room in the house, what I called "The Jungle Room". The main feature is the jungle wallpaper: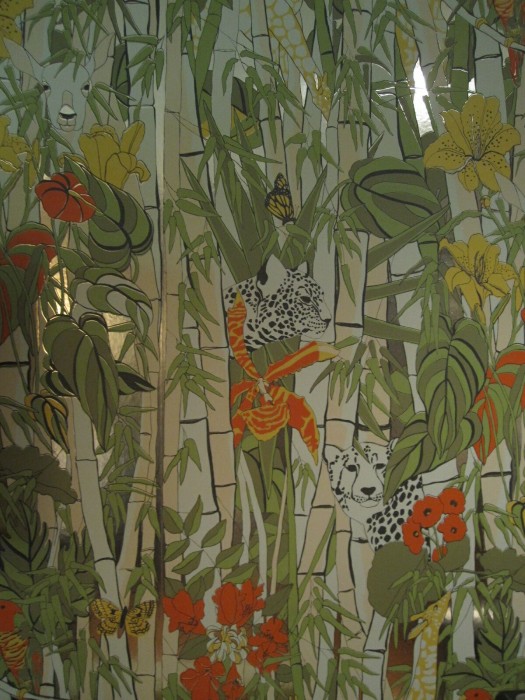 For reasons that I never thought to question, this particular jungle is home to snow leopards, miniature giraffes, butterflies, and kangaroos. I suspect there must have been magic mushrooms in this jungle as well, or at least in the drafting room where it was designed.
In addition to the standard bamboo furniture set, there are a few special touches, such as this cathedral-esque birdcage, replete with a flock of fauxbirds.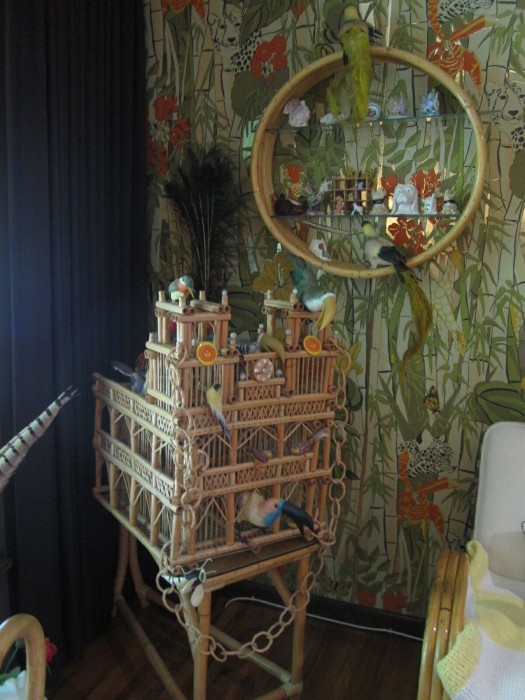 A more formal touch is the bamboo tea cart. Perfect to quench the thirst after a long day in the jungle. Also note the way cool bamboo mag wheels!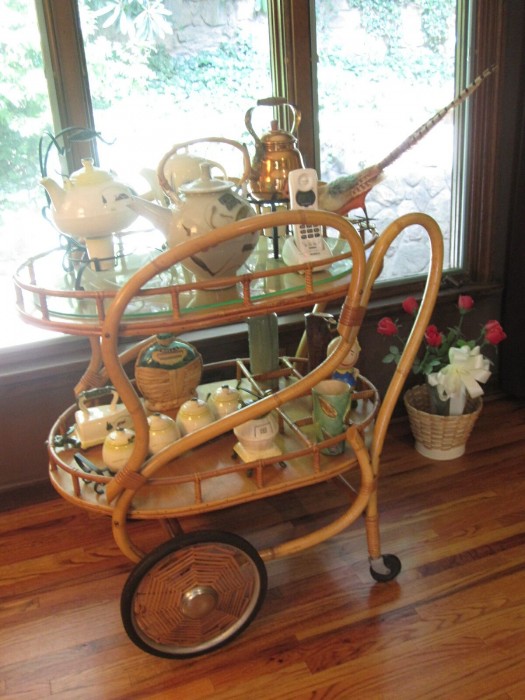 The items displayed on the super groovy round bamboo display shelving confirm for me that my grandparents did not consider themselves subject to the laws of thematic decoration. Ceramic dogs? Sure! Ceramic fish? Turkeys? Why not! What about a clay horse head? Well, throw a few extra birds on there and we're good to go!