I have always been fascinated by the Mr. Peanut man and to this day can't figure out why this image (and all the kitsch it covers) is still incredibly popular. I came across these Mr Peanut items while rifling through the S&P shakers at Willis Wonderland.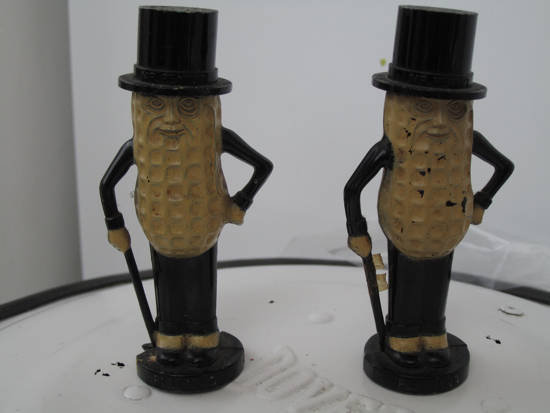 Stunning, vintage black & tan Mr Peanut s & p shakers. The s & p come out the top of his hat and you pull the hat off to fill them up.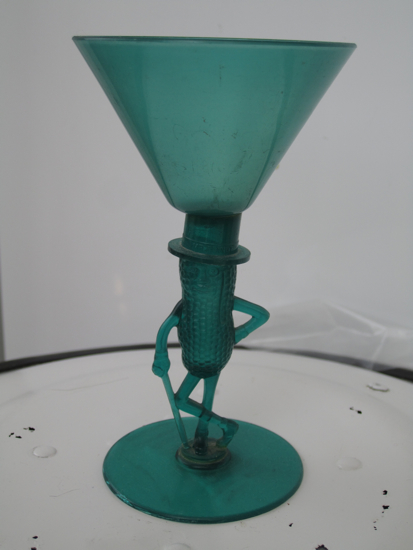 I don't drink martinis anymore but I would definitely be tempted if all martinis were served in glasses like this. 2 olives, slightly dirty please.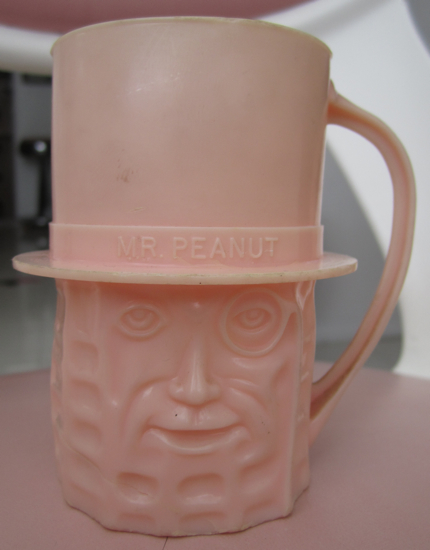 I love this one. I came across this coffee cup size mug while routing around in the kitchen cabinets. This is also made of plastic.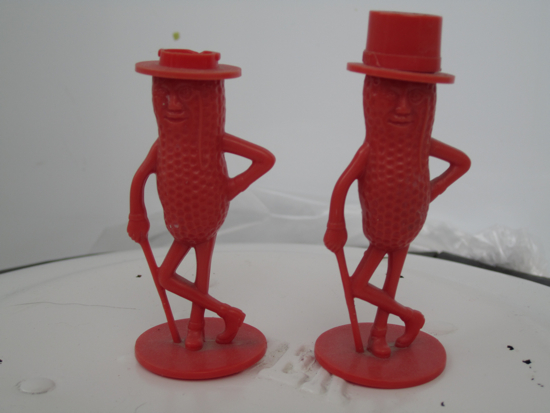 I don't recall seeing solid colors of Mr Peanut products but these red ones are really tops!