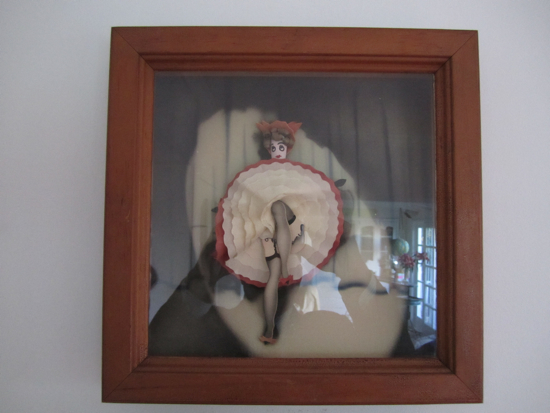 These incredibly framed creations were a gift to Prudence from her friend Paul. I believe these are 3-dimensional in design and are made of paper! They really are incredible when standing face to face with them.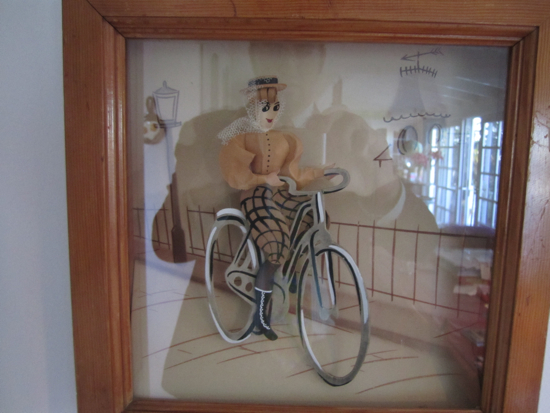 I haven't seen many 3-d pieces in all my collecting travels. Of course with this shot you get my reflection and if you look closely, you can see the reflection of "eggs in a cast iron skillet" wall hanging, which of course I didn't get to photograph as my head was swirling from excitement over being given the freedom to photograph the contents of "The House of Prudence".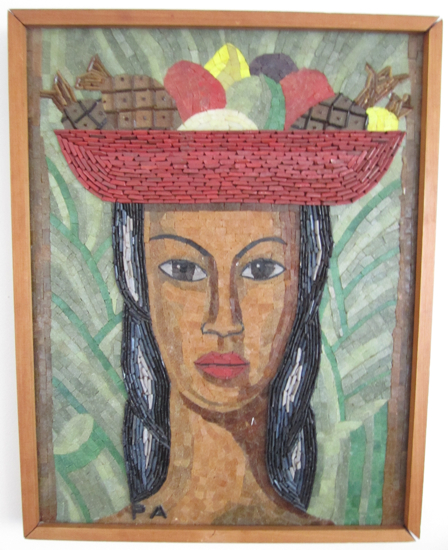 Can we say freak out!? I love this and while I know it's a mosaic design I once again cannot recall what it is made with? This is one of my FAVORITE pieces of art here.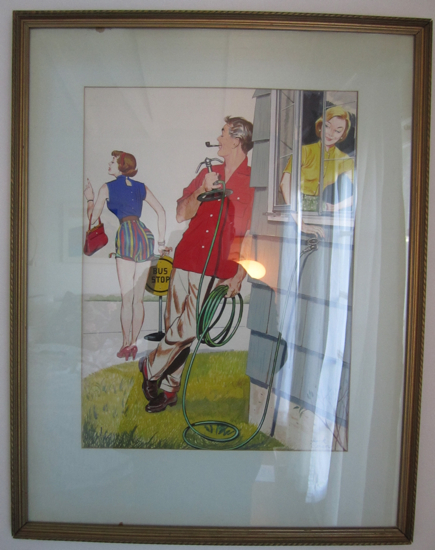 This once hung at "Willis Wonderland" but somehow made it over the hill and into "The House of Prudence". That bus stop is awfully close to the house.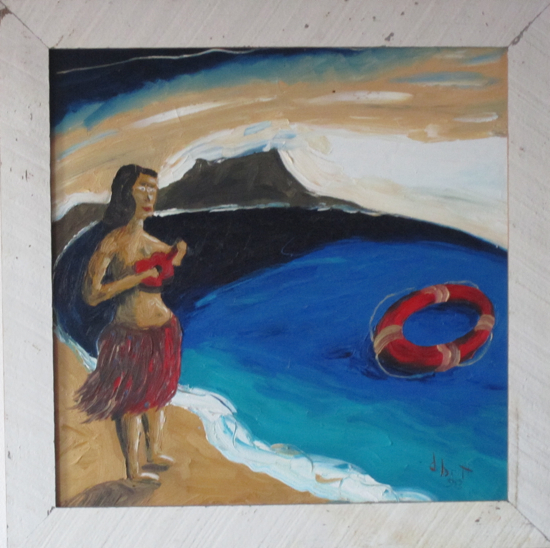 I do love this as well and I really love the bug out eyes of the hula girl who is strategically covering her chest with her ukulele.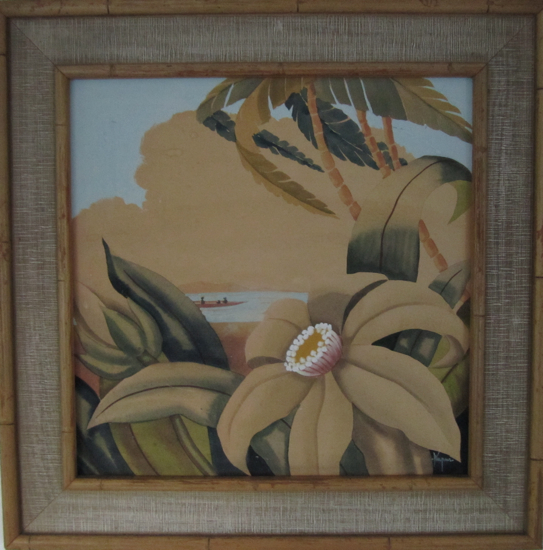 I love, love, love this.