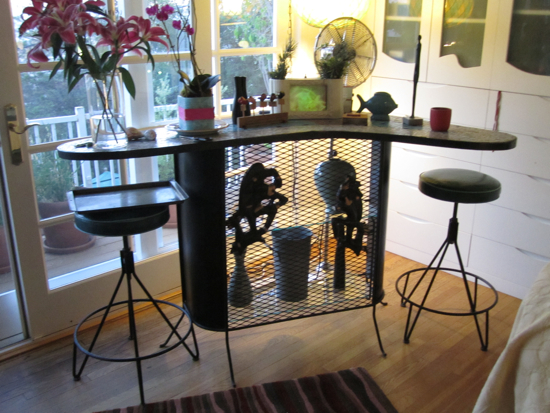 I was flippin' over this bar. Kidney shaped, black metal. This incredible bar is moderately decorated with some choice pieces of kitsch. I was strapped for time and it was killing me that I could not photograph more.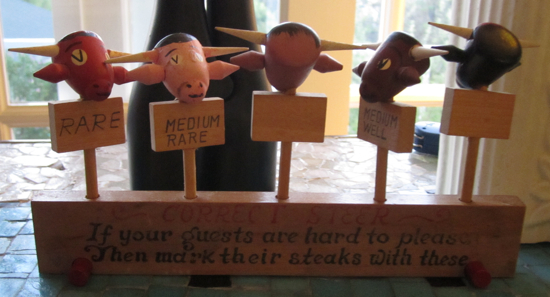 These absolutely kill me and am wondering if these were actually used at one time? I think it's so amazing that people would actually take the time to use these. This set of meat identifiers sits on top of the bar here at "The House of Prudence".
I'm not sure if the these figures came attached to the bar or not but I love these anyway. They remind me of "chalk" wall hangings. Notice the front of the bar. Incredible.