This disco kitsch came from one of my favorite rooms at "Willis Wonderland". I was determined when there to photograph every item in this room. I think I accomplished that and these disco items really are out of sight. When I was younger I was totally deprived of the lunch box and dis-go sodas that are featured here but I had no shortage of silk shirts and bell bottom pants. I was tortured for liking disco in high school.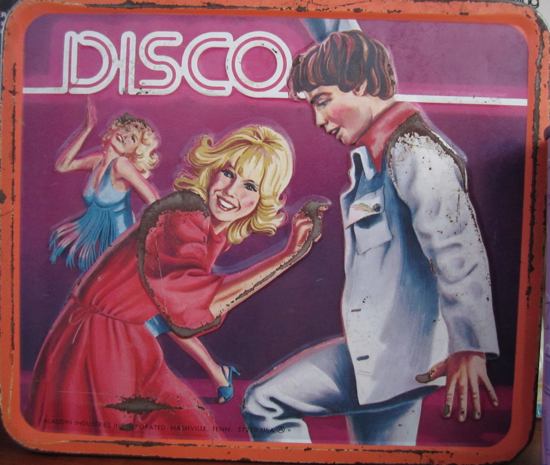 Amazing lunch box with outstanding illustrations. I'm not sure what's going on with this dudes mouth but I'm pretty sure he's having a great time.
I think if I had consumed many of these I would be cleaning my house with a toothbrush as the sugar content of these sodas would probably make me nutty.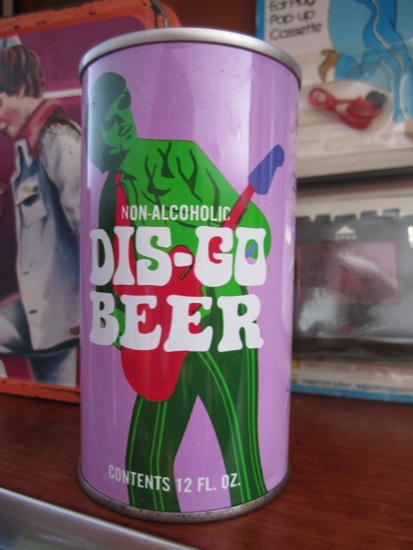 I think I could have handled the DIS-GO BEER.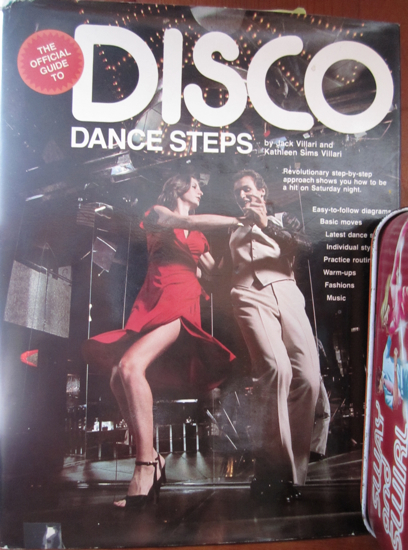 This book is revolutionary alright, it helps you to become a hit on Saturday nights. I wish I had this book back then.