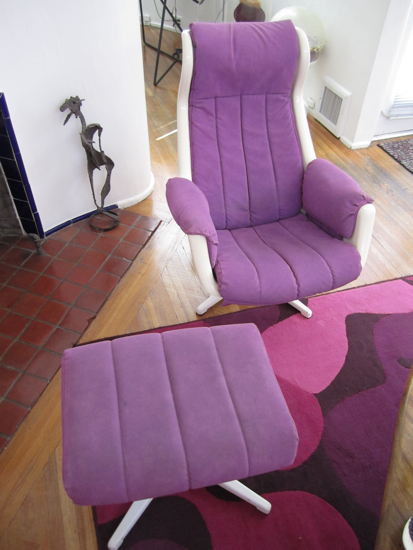 I have no idea what it is about these purple chairs. It's nice that not only do I gawk at them when I'm here, it's the comfort they provide after a day of running around in North Hollywood in the sweltering heat and having bad food with gnats flying around and non-working bathrooms (I'm digressing again…..). They are sooooo comfy that when you sit in them, you just melt. These big chairs remind me of airplane pilot seats. I wish I could remember the details of who made them and what year, but that's when Allee will step in here and provide some detail. This chair also happens to be a favorite resting spot for "Sweet Potato", well, this is usually where I find him.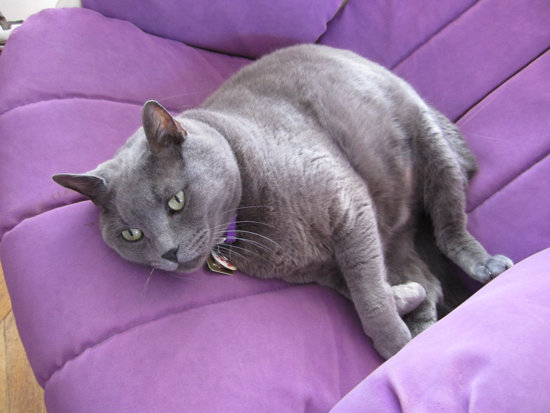 I haven't spent much time sitting on the pink couches here but there is no need really. I can rest in one of the big "pilot chairs" and admire them from across the room while I sit and eat gobs of candy. (There is an endless supply of candy here at "Willis Wonderland").
Note the italian silver ball ashtrays. They will be appearing by themselves in a later post.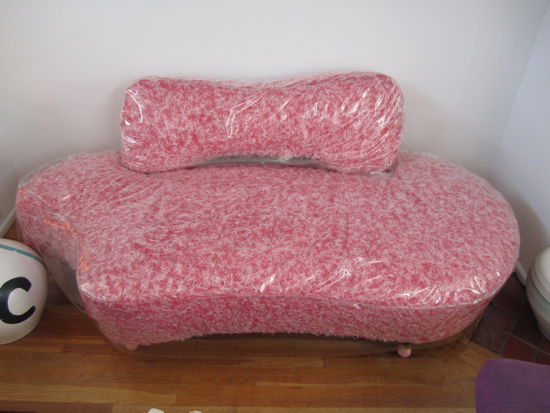 How can any person not love a pink, shag couch?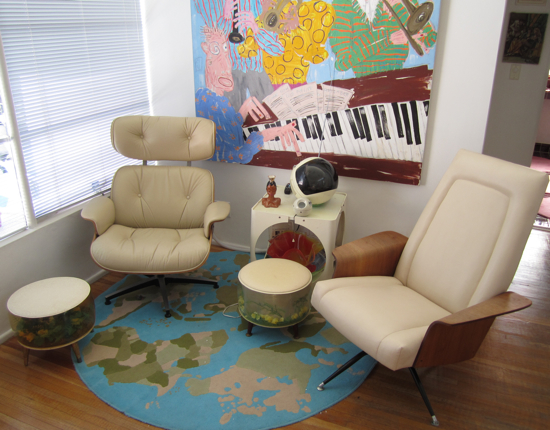 This is one of my favorite corners at "Willis Wonderland" and I NEVER get sick of looking at these foot stools. There are some cool things here in this shot such as the "ball transistor radio", the Ubangi bust which I think is for flowers? Then of course the ball tv that is still in perfect working condition. The painting hanging on the wall was featured in another post.