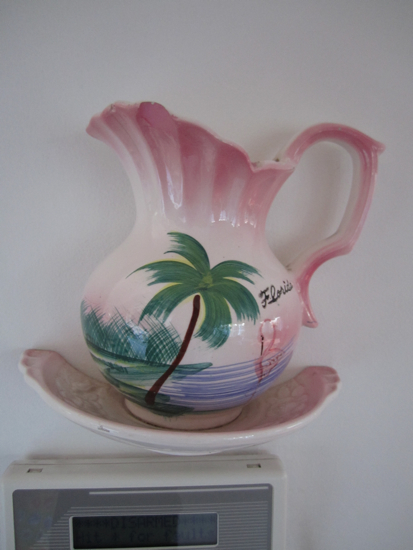 I'm a huge fan of tourism souvenirs and what's not love about any vintage kitsch representing the state of Florida?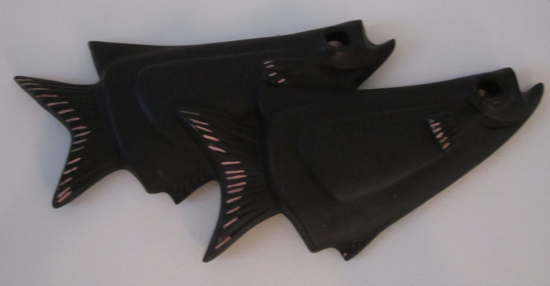 Some of the fish sculptures at the house. This set has the most amazing detail and is accompanied by two little fish children.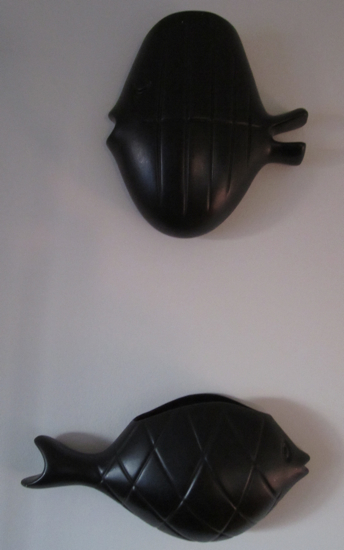 I love the fact that these 2 little fish are so different from the bigger ones above with the same amazing detail. I especially love the criss-cross design on the one fish.