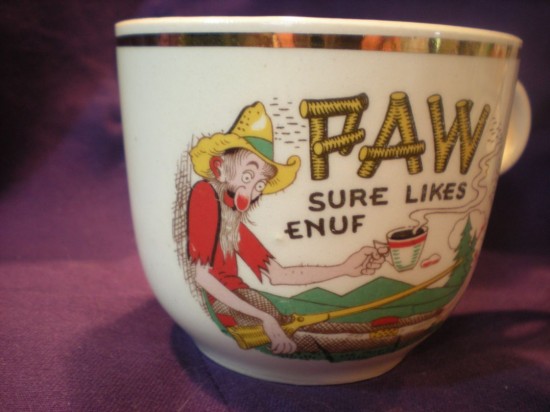 Here's another hillbilly mug, perfect for drinkin' yer Mountain Dew or what have you… it's weird to see one of these with shine-tastic gold detail.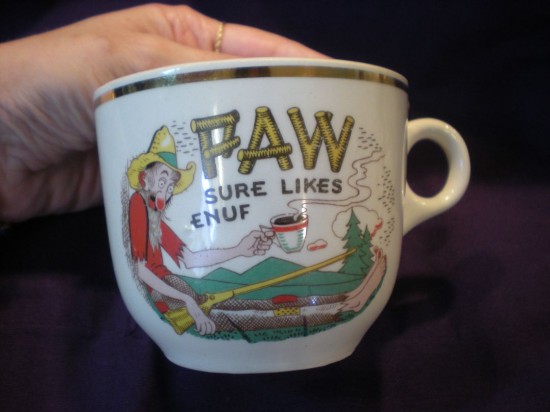 This one's marked "USA" on the bottom instead of the usual "Made in Japan"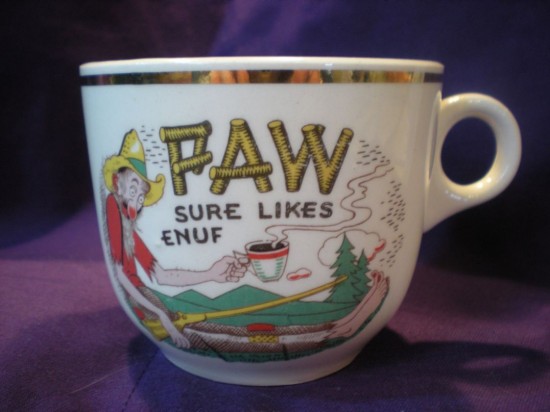 Note his painted toenails!
Looks like Paw needs to lay off the shine and sober on up with a cup of joe.