The Ozarks are a treasure trove of kitsch. Over the last 30 years, the Ozarks in Missouri have gone from small lake-front resort-motels, to big business Branson with top country artists building their own theaters to cater to presumably the vacationers and RV crowd. This is the heartland.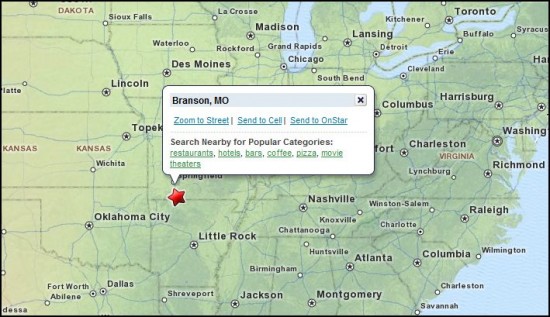 Wherever folks congregate, money can be made. I guess it doesn't matter where someone puts an attraction dedicated to the "HMS Titanic" ocean liner from 1912. But we're talking serious attraction. Size matters in this case. Hard to see, but at the bottom left of this web shot sits a pickup truck in front of the attraction. Those parking lot lights are like the ones you'd see in Wal-Marts across the planet. This sucker is good sized.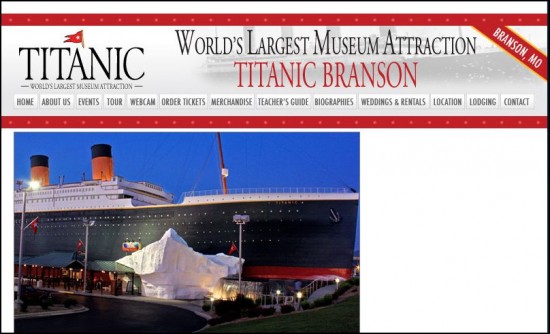 But what I found the best were the events that they conduct to attract, and re-attract people to visit. Like the "1st Annual Titanic Firehouse Chili Cookoff" coming October 2, 2010.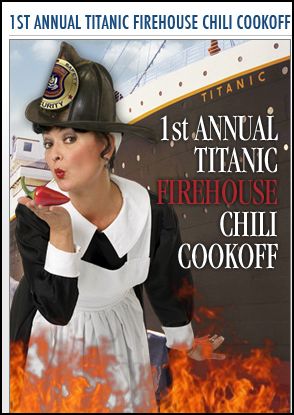 And "Titanic's 3rd Annual Woodcarving Event." I guess the lady in the ad is a chamber maid wood carving fan.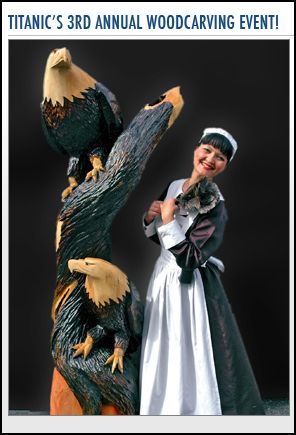 Little did those people know on that fateful day in 1912 as they embarked on that tragic journey their story would be told so many times. In this case, along side Jacov Smirnoff, "Famous Russian Comedian."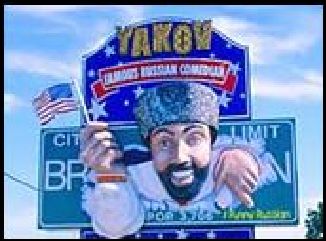 I just hope somebody can make a profit off of at least one story of mine after I'm gone.