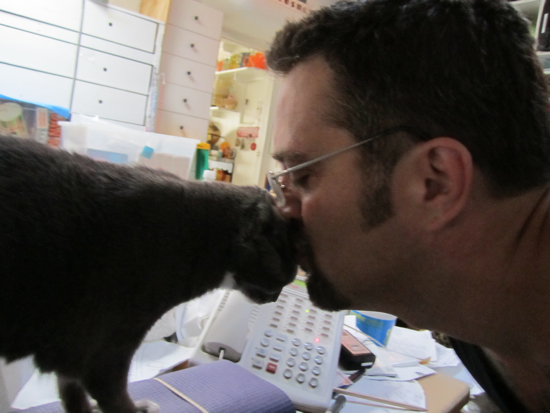 One of the things that I am frequently reminded of when at Willis Wonderland is the love that our high priestess of kitsch has for animals. Big plus in my book so therefore I feel like an ass when I can't get all the kittys names correct. I believe I am smooching on "Niblet".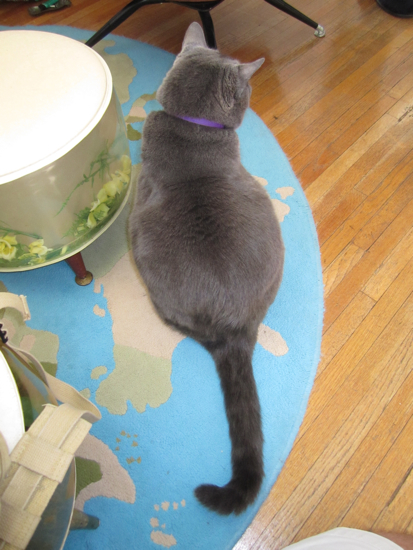 This is Prince Sweet Potato. His official name is "Sweet Potato" but I tacked on "prince" as this cat struts around WW like HE IS royalty. Very sweet cat and he absolutely digs the light up foot stool as he finds the heat from it very comfy.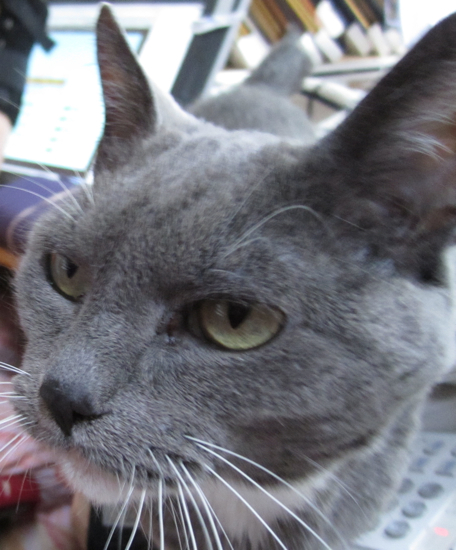 Here we have Niblet again looking very gorgeous and loving her camera moment. NIblet is the Mommy of Nibbles and Sweet Potato.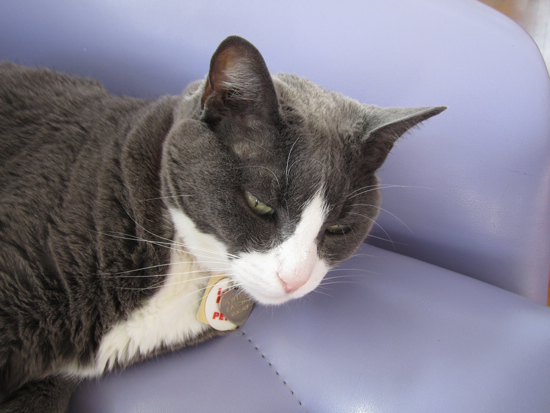 This is Nibbles relaxing on my favorite chair.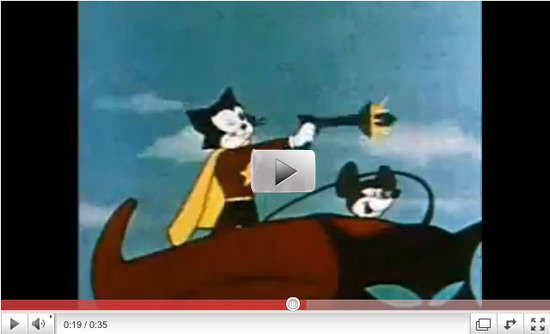 Sweet Potato reminds me of "Courageous Cat".