This is Tri-Kitty. He or she (I didn't get enough time to get to know the felines here) had a leg removed and is quite comfortable in "The House of Prudence". He gets around with no problem! He kept throwing me dirty looks as i walked around snapping away.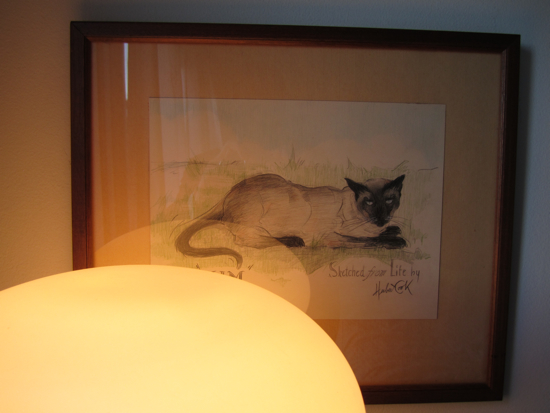 Sketched from Life by……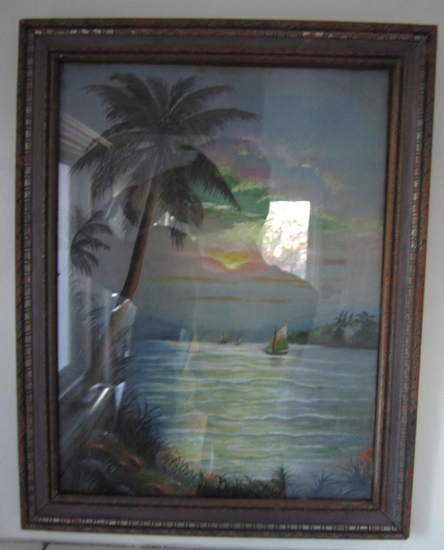 Excuse my reflection here but this is one of my favorite pieces of art that I came across at THOP.