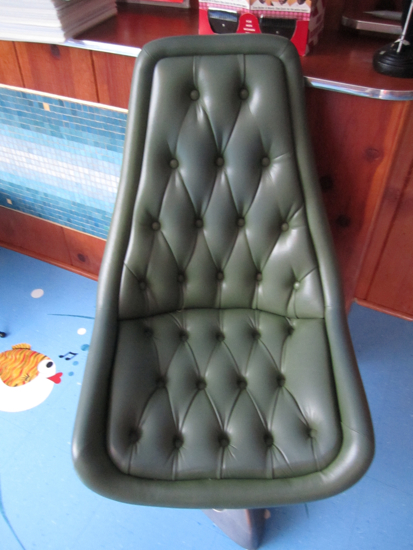 These chairs sit in one of my favorite rooms at "WW". The comfort that these chairs provide causes one not to want to get up and that's fine with me, I love being in this room.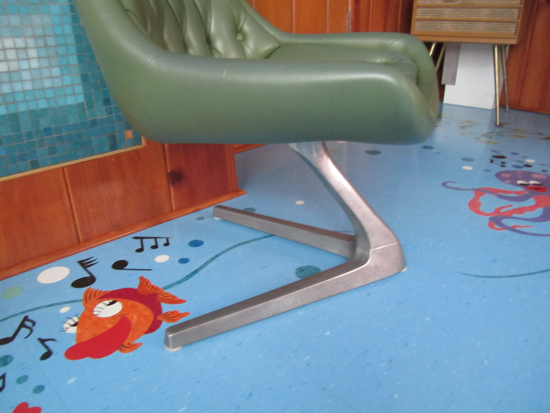 The design here is absolutely brilliant.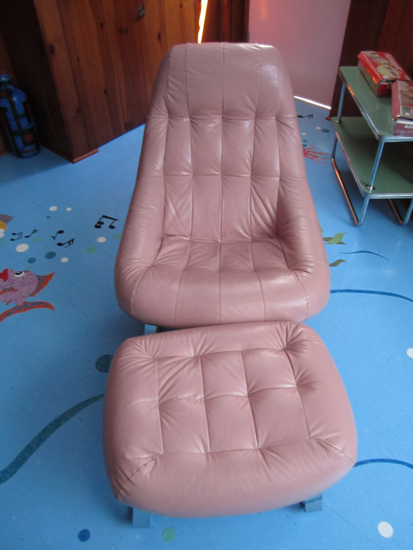 A stunning example of comfort and kitsch. The resident felines also love these chairs.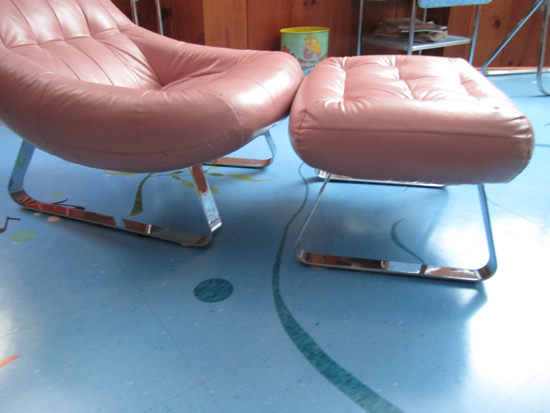 What a set.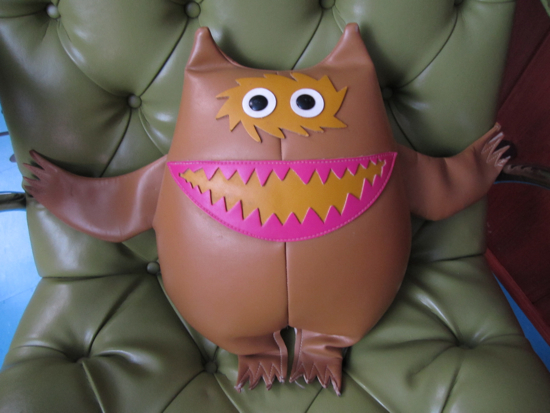 This little leather creature sits on this chair at all times. I forget the name but these leather monsters were made to promote a certain brand of leather recliners or maybe even this chair?