This 1967 VW Bus immediately stood out in a crowd of great entries. I had the chance to meet Joey Lamare, the owner, before the judging was complete, and asked him if I could take pictures, and put them up on AWMOK. He graciously permitted me to do that, and then won the show!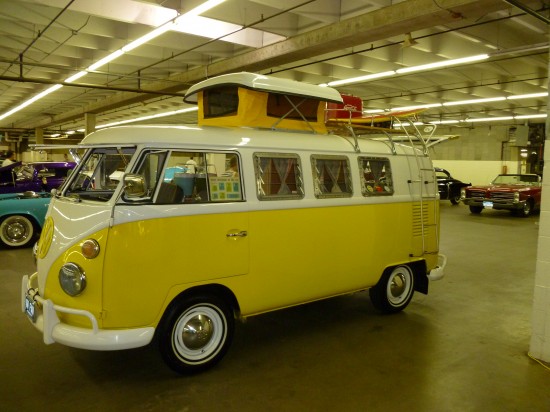 They've outfitted this bus with fantastic items from the 60's. If you look on the floor, you can see they've even included a game of "Twister."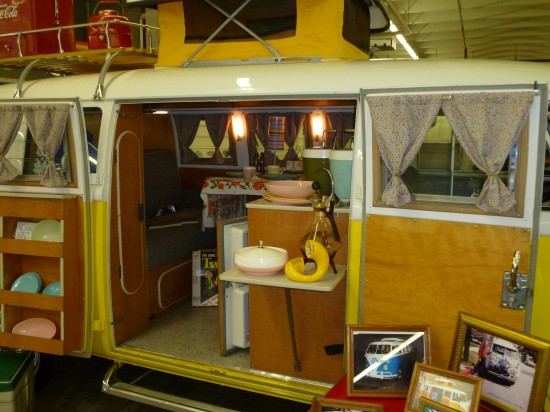 And there was just something familiar about a melmac bowl full of candy welcoming guests.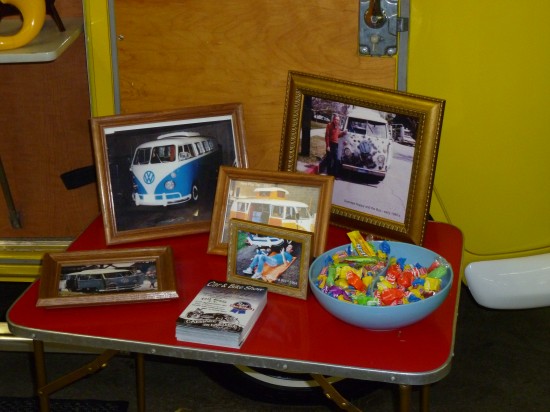 The dapper lad acting as judge for the car show was very entertaining.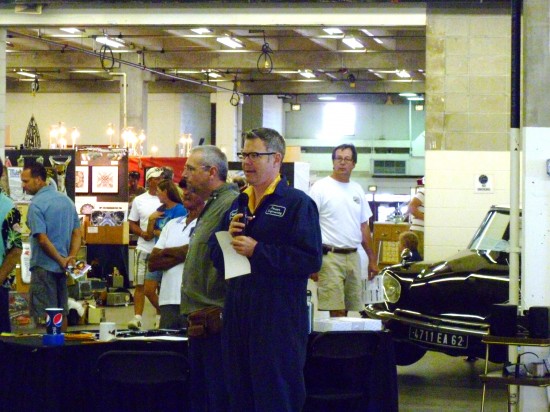 Miss Modernism presents the award.