When I first spotted this bank at a yard sale, I assumed it was some sort of Dutch doll. It wasn't until I got it home that I realized its true identity: Little Red Riding Hood. In retrospect, I wonder how I could've missed the cues– the cape tied around her shoulders, the red hood, even the little basket of flowers at her feet.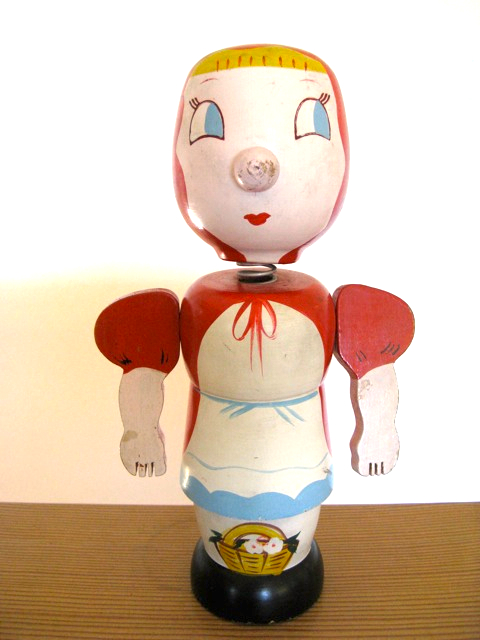 This hand-painted wooden bank is actually pretty big– it stands 10″ tall. There's an enormous slot for money across her back, measuring 3 1/2″.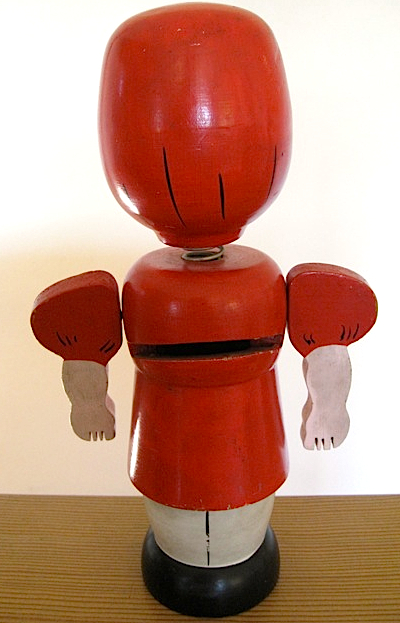 Two cool features: she's a bobble-head doll (her neck has a large spring), and her arms lift up and down. My favorite feature, though, is her face which looks very 1940's to me. I especially like the wary eyes, looking out for that wolf.