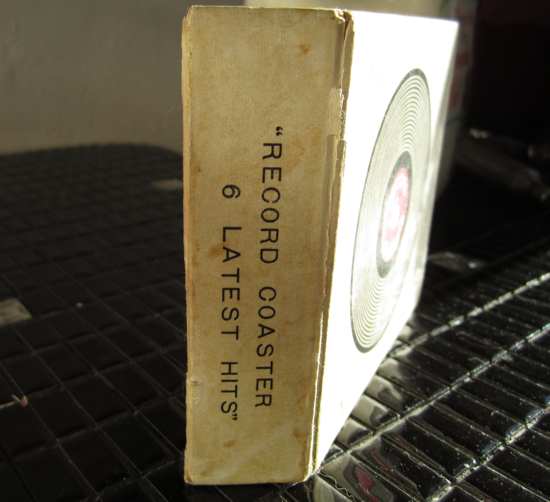 There is an abundance of fabulous barware at "Willis Wonderland" to the point where it's like "where do you start"? There is some kitsch that I feel deserves a post dedicated to that one item only. I came across this coaster set near the mosaic bar (that will pop up later here) that it sits on top of. There are 6 plastic discs that resemble vinyl lp's.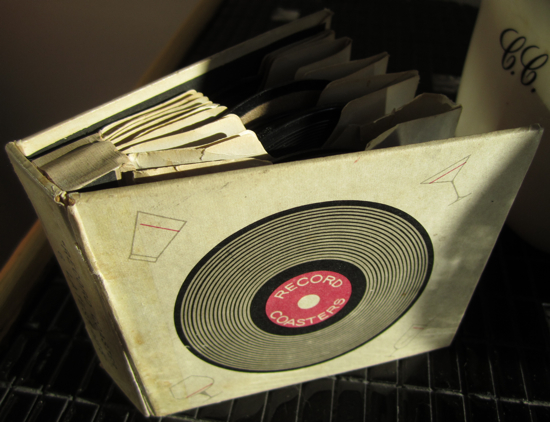 I love it that it's housed in a gatefold type sleeve with individual sleeves for each coaster.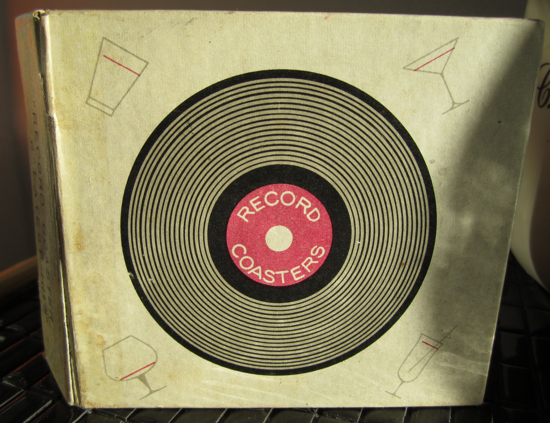 I do want to know how Allee acquired this set. I came across another one that is currently in storage.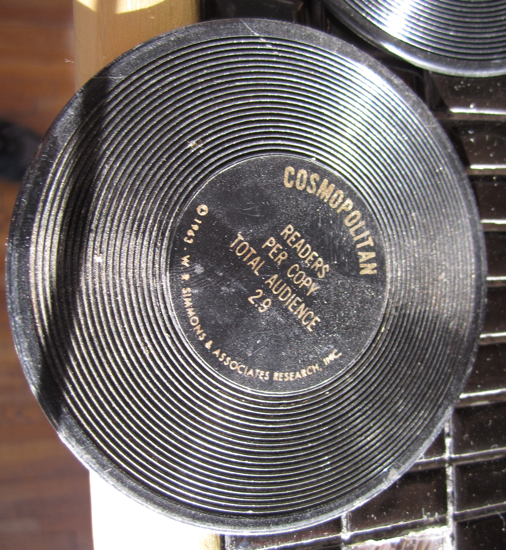 Made in 1963.