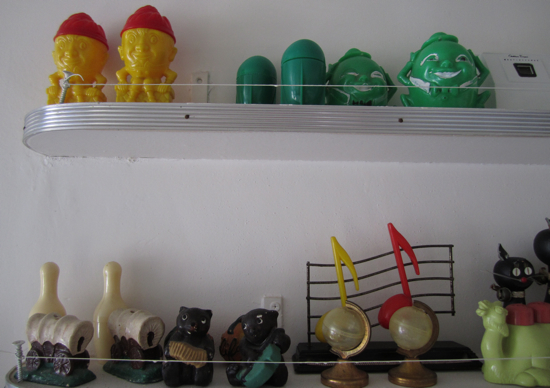 I have never seen so many fabulous S & P shakers. I used to have some good ones but the ones featured in these pics are out of this world. Be on the look out for posts focusing on certain S&P shakers. I'm a big humpty dumpty fan and if you look on the top shelf you'll see two sets. I believe the green set in between might be rockets or something. The green humptys are my favorite out of the two.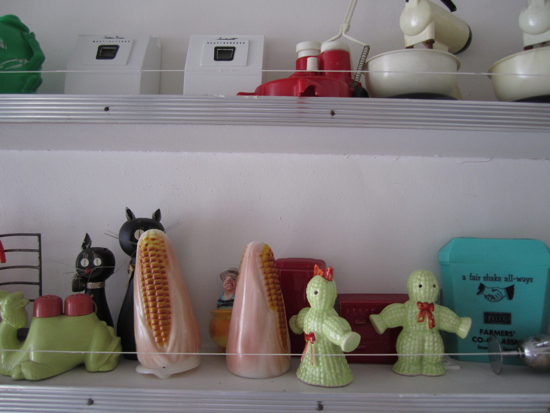 Washers, mixers, cats, camels, corn, and corn people!
I didn't get a chance to bring them down but if you look up on top and in the left corner you can see the "umbrella" s&p's. Then there's the blue canister set, beer bottles, indian girl, eight balls, dogs, pig driving a car, the Kennedys, and of course, my favorite (I have lots of favorite things) the Mr Peanut shakers.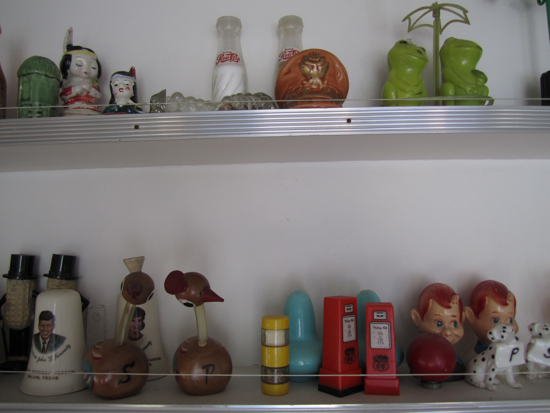 The Howdy Doody shakers are the best!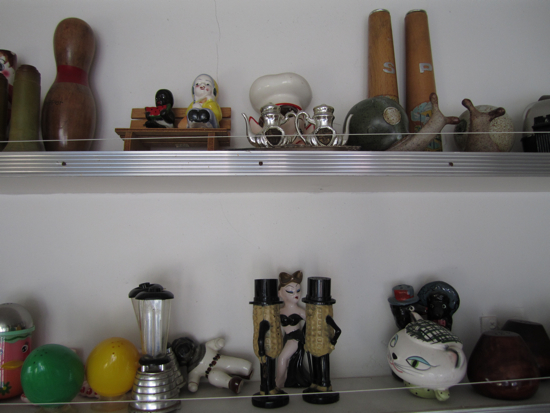 The snails are pretty cool.