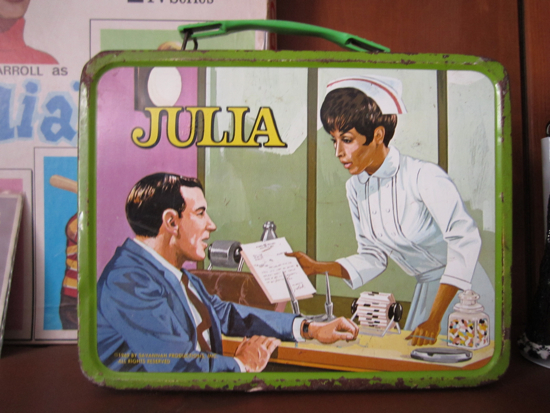 Are those jellybeans in that canister sitting on the desk? This lunch box is an unbelievable piece of kitsch and I would absolutely jump at the chance to own one. I know of the show but don't remember watching it on the telly.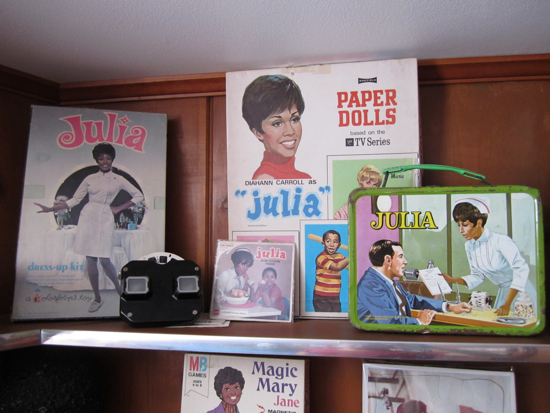 Allee has the most incredible collections of "Julia" kitsch. What kills me is that this show was so successful that they even made a "Julia" view master. Does anyone know the child that played her son?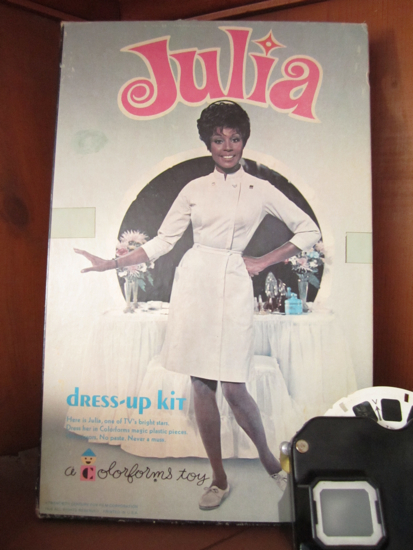 Colorforms were always in demand at my house but I didn't have this set. I love how Nurse Julia is posed in front of her make-up table and not the office or hospital unit. This is how I would greet my patients when I worked as a CNA. Julia has nothing on me, I even wore roller skates to the unit one day so it would be easier to deliver my meal trays. Oh Julia…..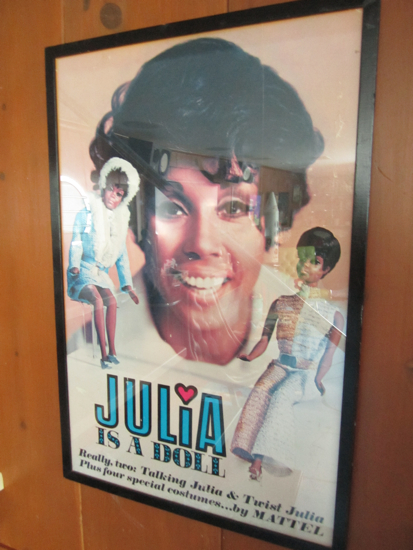 Promotional poster for the Julia doll.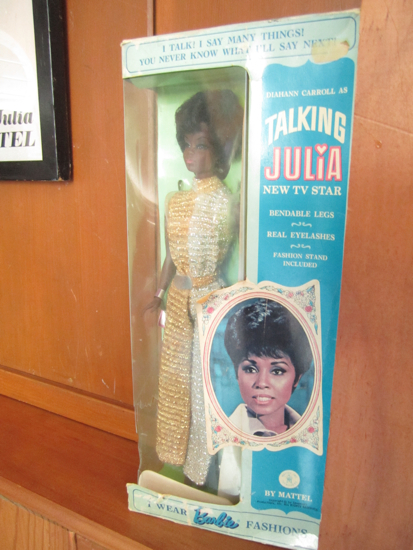 She talks with bendable legs and REAL eye lashes. Real eyelashes?