I think are quite a few car lovers on the AWMOK and I'm certainly one of them. I grew up working on cars with my dad (or well, getting in the way) and I loved every minute of it. We always had old american cars (I would trade my internal organs to have our 54 Chevy and/or 63 Chevy Nova back, not to mention the 72 Ford F150 Camper) and I will always be partial to the classics. My car turned 21 this year (she's an official oldie!) but she's very modern and runs without fail. Recently I finished decorating her a bit, so I thought I'd share…..By the way, she's an 89 Honda civic 4 door with a paint job to rival Earl Scheib (and by that I mean, I get out a can of Rust-Oleum once a year and touch her up!)
Here's why she's called the Model T (I can't wait to get in a televised car chase with a police chopper):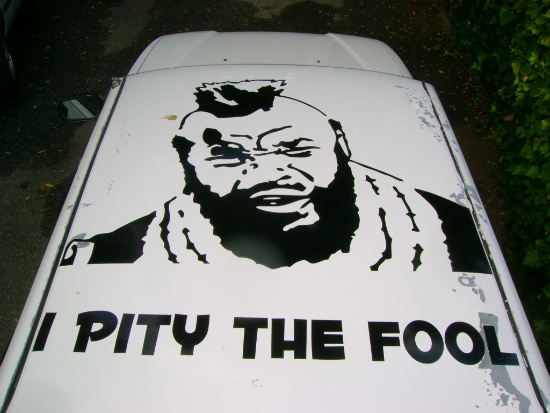 Try not to be intimidated; the interior is pretty high class: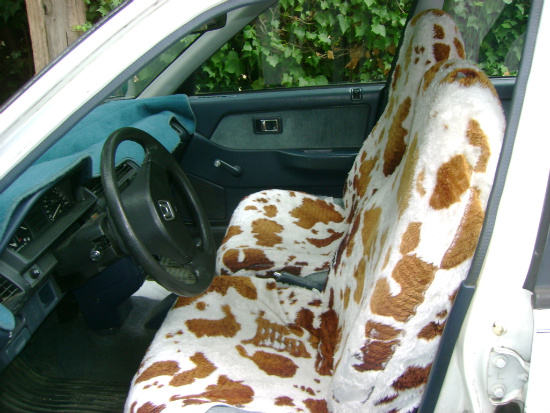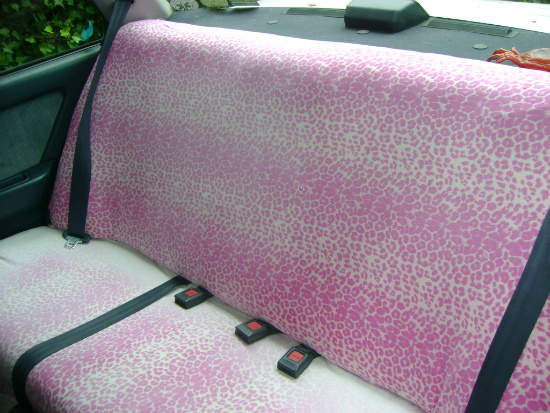 Welcome Mats in lieu of car mats are a family tradition! They never wear down and I'd much rather have my mats say "Welcome" than "Honda" Man, I need to vacuum!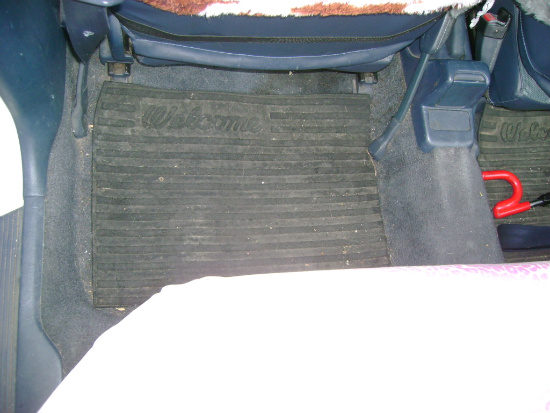 This sticker was part of a bumper sticker for the wonderful dog rescue group Bad Rap (www.badrap.org). I had to stick it there because the first night I had this car, someone stole the H off the trunk lid! Who can blame anyone for wanting to wear that beautiful H, but alas, it's absence resulted in 2 holes that allowed water to leak in….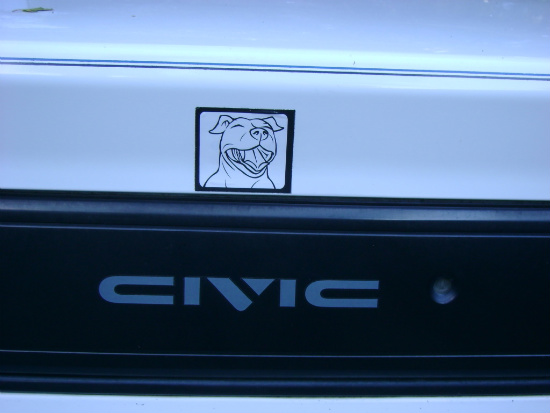 More bumper stickers in case I haven't fully proved my dorkiness: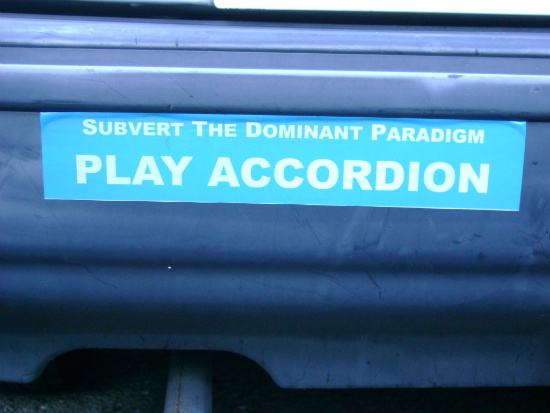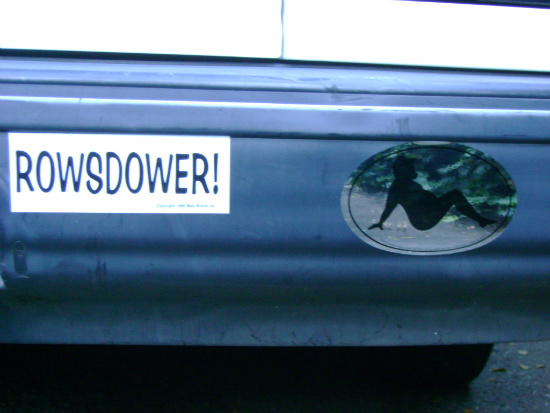 This is Andre. He has ridden with me for years and is good company: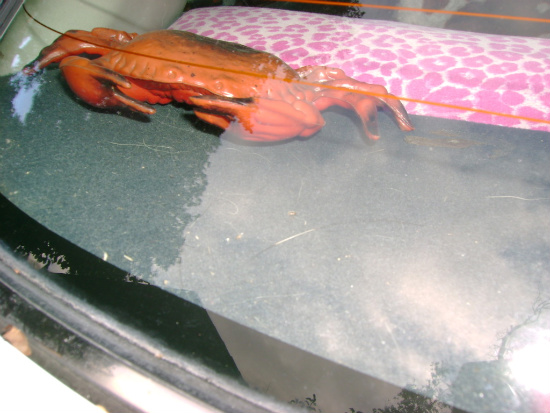 And, of course, I can't leave out Cosmo (short for Cosmonaut since he clearly wears a little black space helmet), who followed me out to my car this morning to see what was going on :) He is an incredible cat with a very gentle nature and highly developed sense of aesthetics.