Just this past Wednesday we had creative jolt at "Studio 2091", a collective group showing at an art gallery in Cuyahoga Falls Oh., organized by Amy Mothersbaugh Roos, who just happens to be the sister of DEVO's Mark Mothersbaugh. I snapped these pictures of Mark's work on display, dating back to his college days at Kent State in the early 1970's.
For more information on DEVO and Mark Mothersbaugh: This is short clip from a Today Show … an overview of Mark's success in the music world. What they don't mention is his sincere visual creative passion.
http://www.markmothersbaugh.com/
The following comments are quotes from sister Amy about his artist visual creativity in a recent newspaper article about this show . . .
"Mark's first love is art,"'ĶThe postcards series came about because on tour Mark only had time to do a little postcard sized artwork. He started sending family and friends, and he saved over 40,000 of them. They became the Postcard Diaries."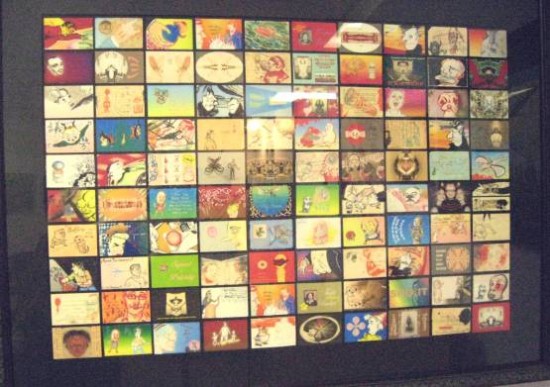 A close up shot of his creative postcards created over the years…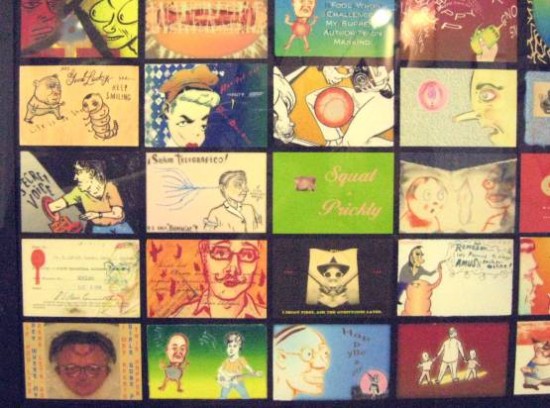 " A small cabinet contains memorabilia from Mothersbaugh's childhood, including a ring binder notebook containing biology class notes and many drawings."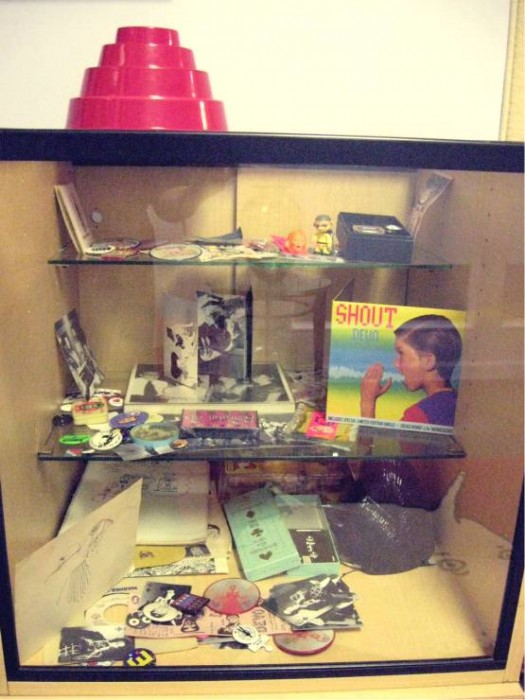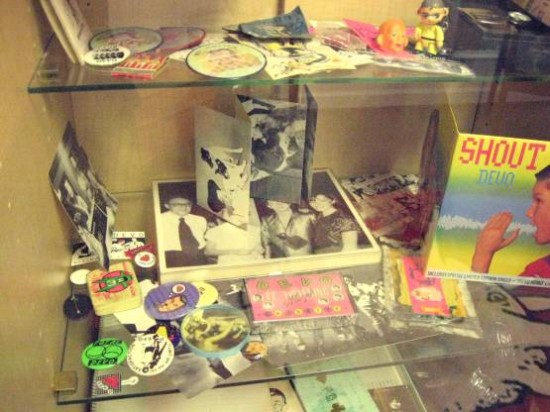 "'Ķalso includes several older pieces, such as the ceramic figures from his Kent State days." … love the little bunny.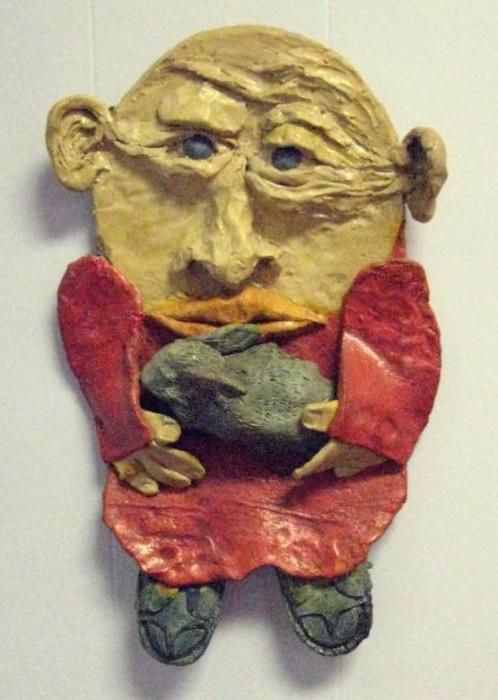 and more…