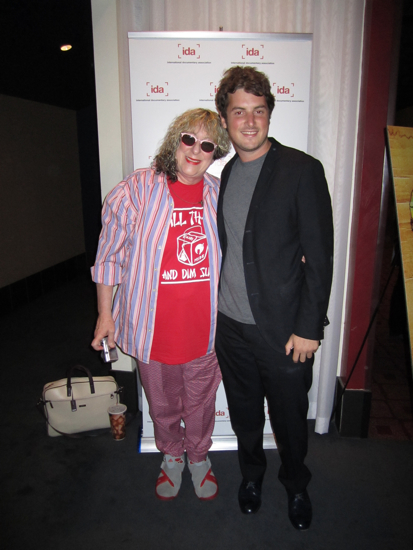 What a fun day. This is Allee pictured with Greg VanderVeer at a screening of Greg's film "Keep Dancing". The film chronicles the current life of dancer Marge Champion and her partner Donald Saddler. They are both now 90 years old and met in a production of a Broadway play decades back. In the 90's they decided to rent a studio and meet twice a week just to hang out and keep their passion for dancing alive. Oh, and if some of you don't know, Greg was Allee's "Pedi Cab" driver while she was attending runs of "The Color Purple" in NY. Allee Willis, the only person I know that has ever had her own pedi-cab driver.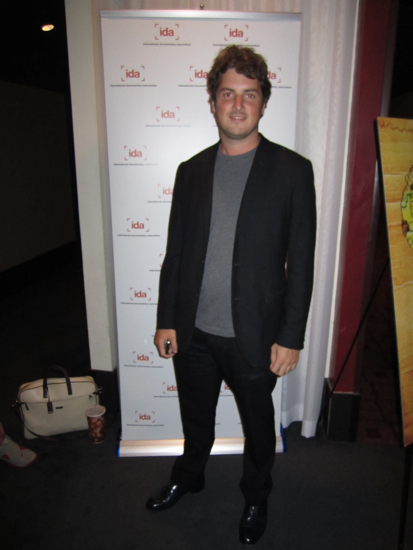 Greg at a screening of his very first documentary, "Keep Dancing".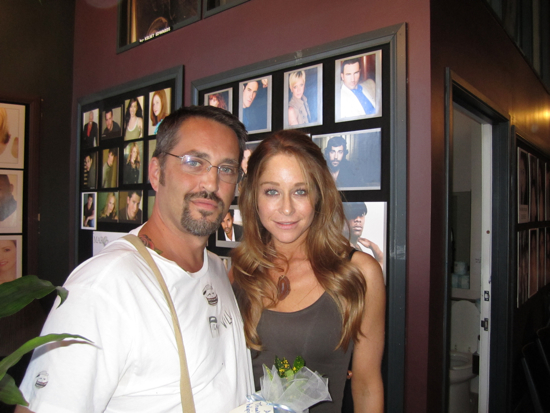 I attended a workshop with Allee that featured a panel of writers, actors and other creative peeps. I usually don't approach and ask for pics but this was an exception I had to make. This is Jamie, she plays Liza on "All My Children" and she was on the panel. Talk about good energy. We had such a laugh when I told her I actually wanted to have my picture taken with her so I could torture a friend that is a fan of the show she is on. I was amazed at how tall she was and jokingly asked her of she was wearing "cork shoes". She broke out laughing and showed me that she was indeed wearing platform cork shoes. It was just a fun day.