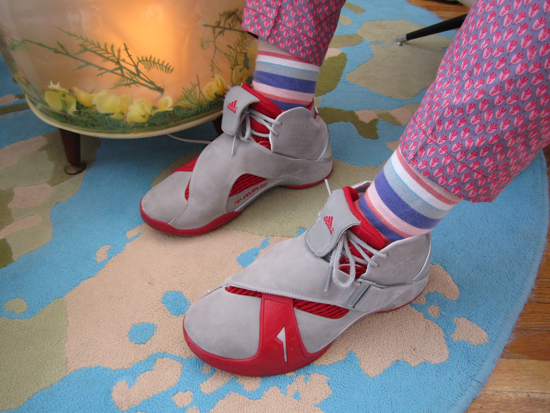 The most well dressed feet I have ever laid eyes on but what kills me are the knee-high under garments we can always see Allee sporting. I don't have a foot fetish but I do flip every time I see Allee's feet. Didn't you know that feet need to swim!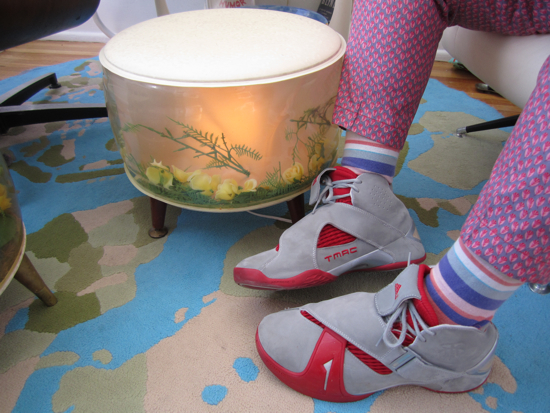 From Allee's incredible ability to accesorize came the idea that every time I see her, I am going to photograph the shoes and socks every time I am out there.
I love these sneaks! If it wasn't for Allee my foot wear would be totally boring. Thanks for the inspiration Allee!!!! I love my orange sneaks!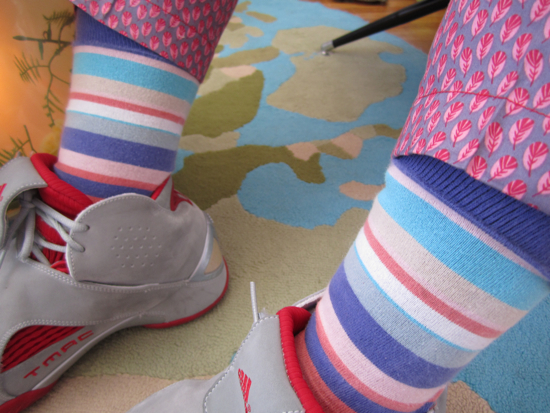 I love stripes.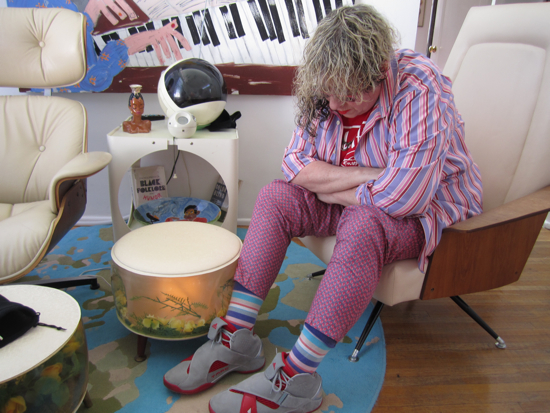 Via awmok.com and the kitschenette, and Allee's feet, I have met some really incredible people. We love this woman! Get ready Snappy P, your feet are next!