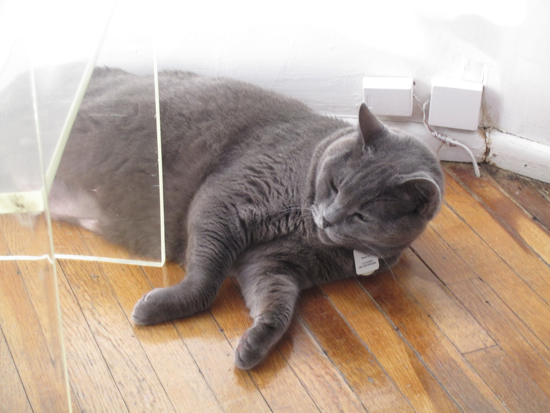 This was a pretty hot day in LA when this was taken and Sweet Potato was having none of it. Sweet Potato is such a beautiful cat. The resident felines here at "Willis Wonderland" were born on the roof and rescued by Allee and a friend.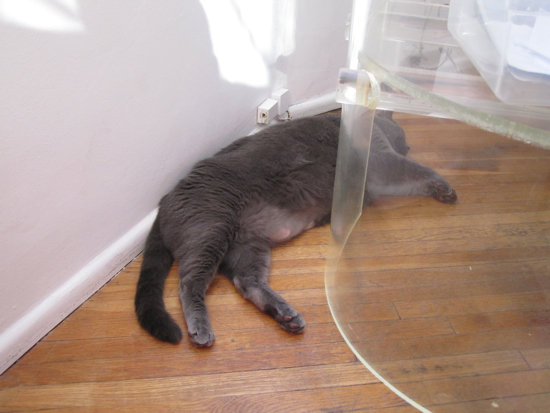 Sneaking up on Sweet Potato who is hiding behind these fabulous acrylic chairs.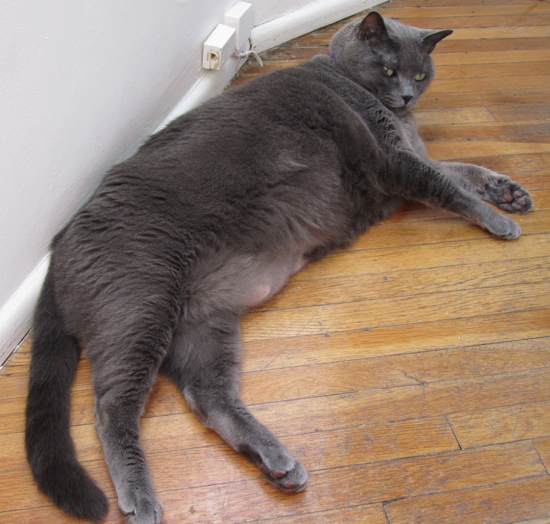 Allee insisted I move the chair to get this shot of Sweet Potato and his belly.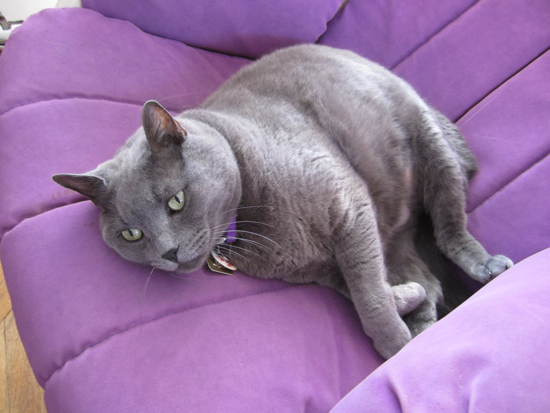 Here is Sweet Potato resting on Mark Blackwell's favorite chair!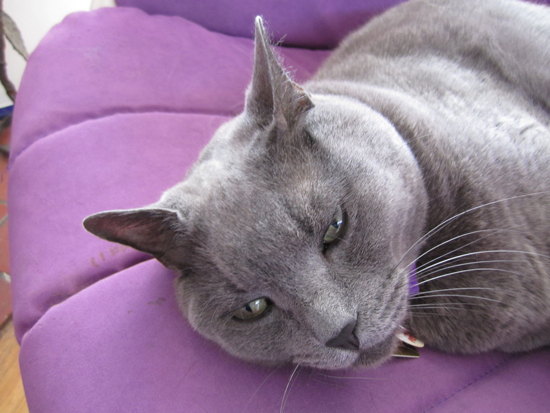 Oh Sweet Potato…….what a mug.