If the sign is any indication, I would say the patrons of Trudy's Bar in Seatac Washington are interesting characters.
Located on what was once a main highway south of the city of Seattle, it is now mostly bypassed by travelers on I-5.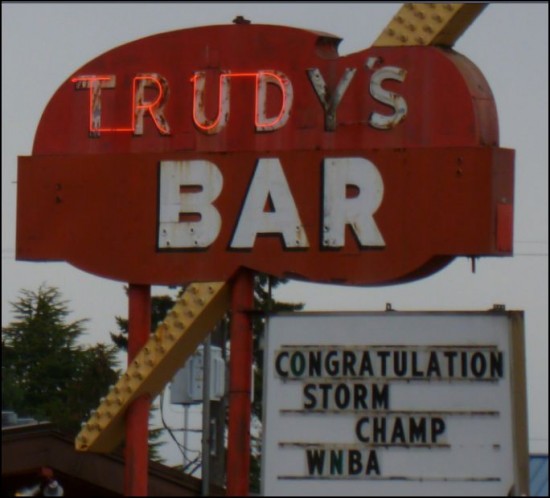 The sign is congratulating Seattle's Women's National Basketball Association 2010 Champs.
Trudy's sits across the street from a gas station I frequent by the airport, and I was sad that I hadn't taken a photo of the building, but I found this one online.