The word "twinkie" doesn't exactly conjure up images of macho cowboys, but that's the iconic character the folks at Hostess created for its mascot, Twinkie the Kid, pictured below (in the form of a plastic snack carrier).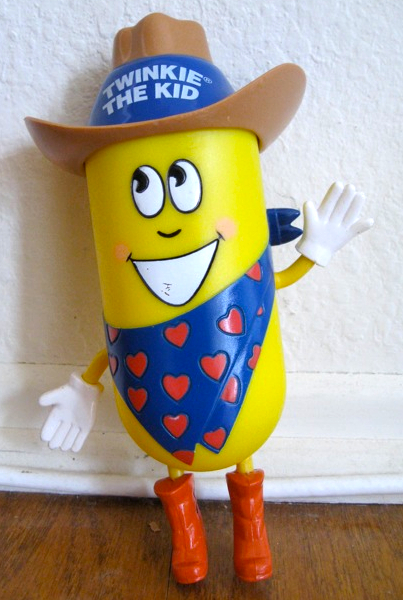 Just lift off the Stetson and plunk your Twinkie inside, to keep it nice and fresh (in the unlikely event the many chemical preservatives don't do the trick.)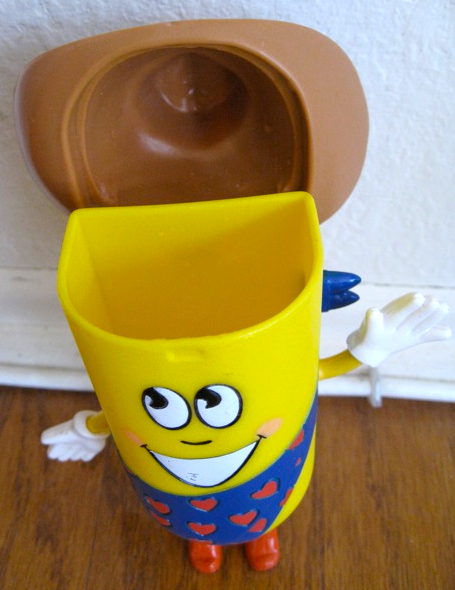 There are 39 ingredients in all– five come from rocks; sorbic acid is derived from natural gas and cellulose gum; Polysorbate 60 and calcium sulfate are also used in sheet rock, shampoo and rocket fuel. The vitamins, artificial colors and flavorings come from petroleum. And the cream center has no cream at all– it's made of shortening. Apparently, no one really cares what they're made of as long as they continue to taste great!