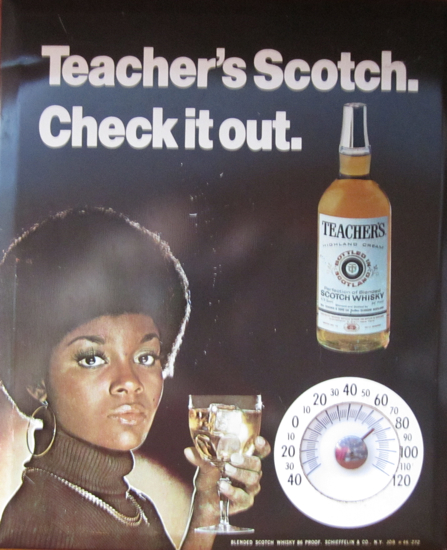 Allee has the most incredible collection of african american beer and liquor signs! Some light up, some don't, some are even made of cardboard. I flip over some of these signs as the hair and clothing are just stunning. For instance, the woman in this sign is absolutely gorgeous and is sporting a fab afro. This sign has a thermometer in the bottom right corner.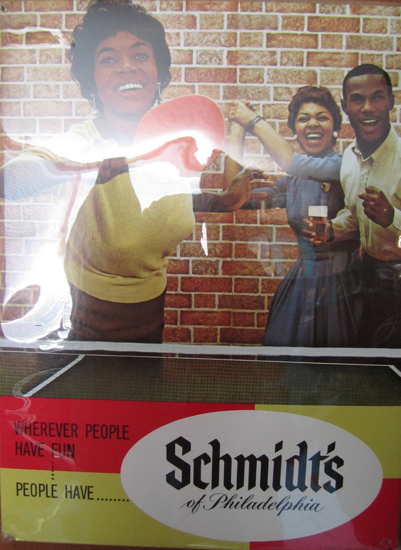 I love this one. I always play ping-pong when drinking beer from Philly, the place I grew up.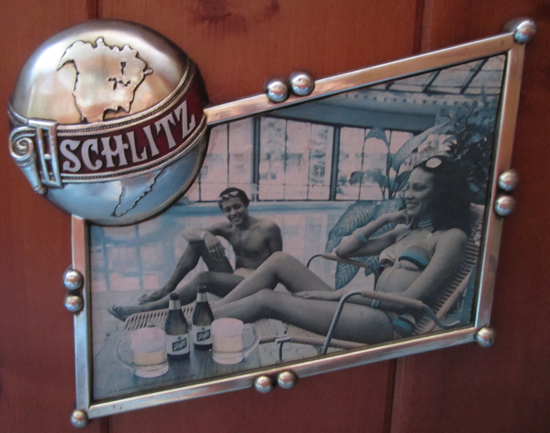 I'd love to know what indoor pool they are lounging by. I love the shape of this sign.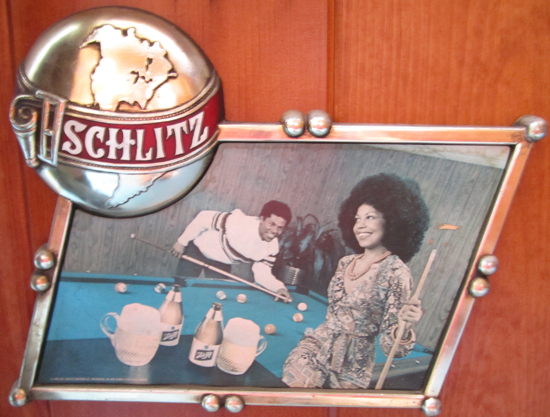 Bring on the afros! This one is hot. Look at her outfit!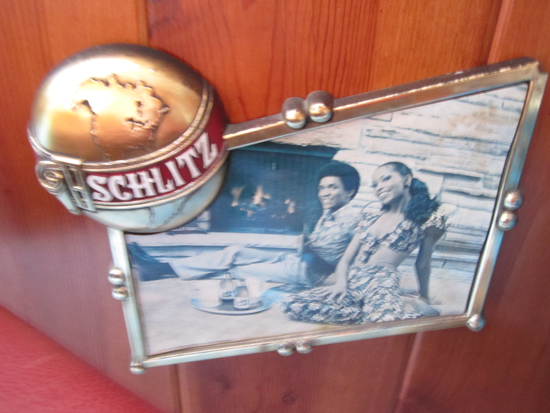 Let's sit by the fire and have a Schlitz. This pic is a tad blurry, sorry folks.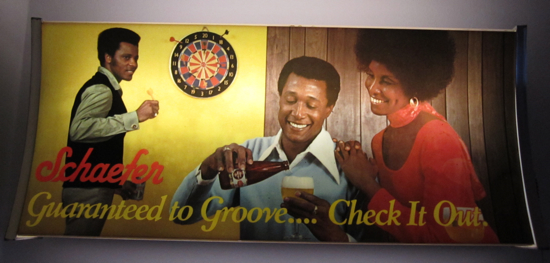 This is another sign that really works my nerves. The afro is killer!