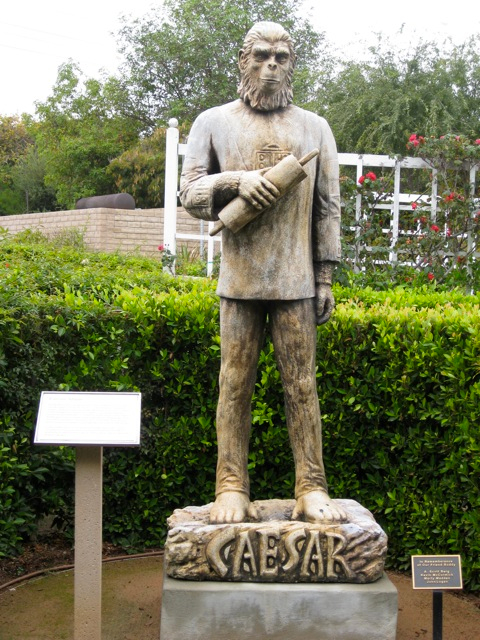 It's a bit startling to be strolling through the idyllic grounds of the Motion Picture and Television Fund (the "Old Actors Home") in Woodland Hills and suddenly come across a life-sized statue of an ape in human clothes. That would be Caesar, the character the late Roddy McDowall played in the 1973 feature, BATTLE FOR THE PLANET OF THE APES. This statue actually appeared in that film and now resides in the Roddy McDowall Memorial Rose Garden.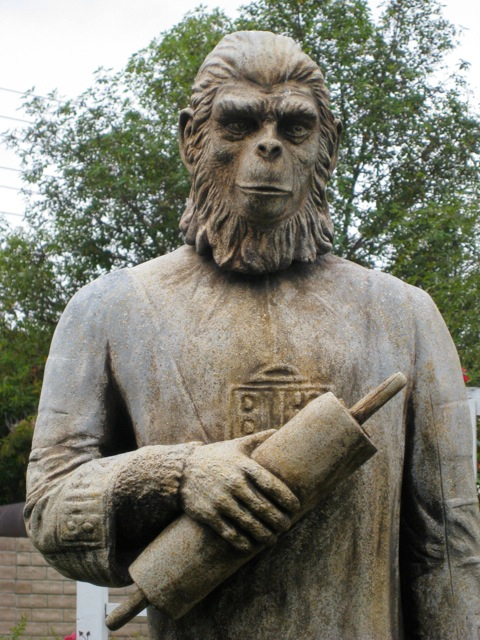 I'm pretty sure that's a sacred scroll that Caesar's holding, and not a rolling pin. Below is another shot of the Rose Garden– you can see the statue through the center of the gazebo. There's another statue of Roddy, this one as a young boy, on the rim of the fountain, to the left of the sprinkler.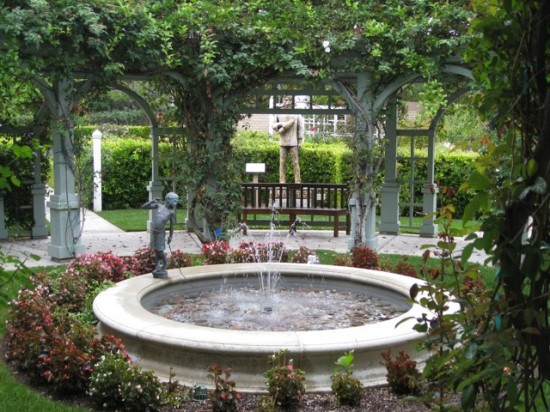 As far as I know, you won't find a half-buried Statue of Liberty anywhere on these grounds.