I found this at the dollar store and Yeah, that's the lovely, young Scarlet Johansson, but I'm pretty sure she doesn't know she's on this bizarre Korean bath mitt….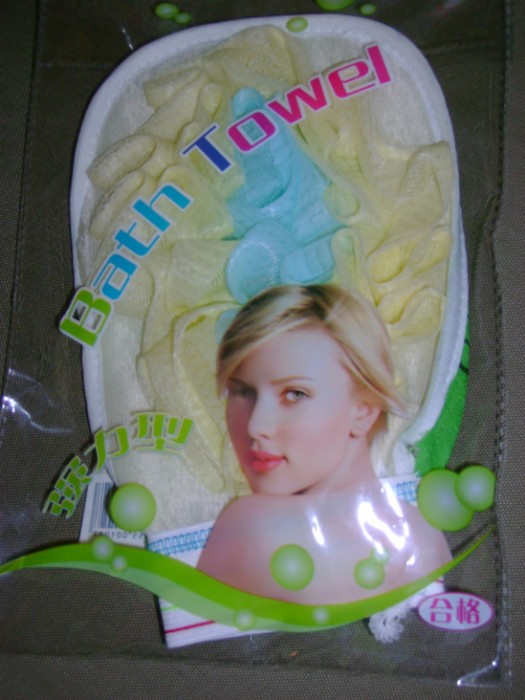 Who would she even sue!? And why would she want to?! This is COOL!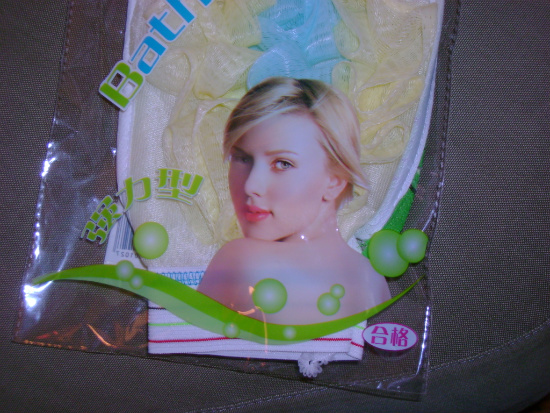 On one side of the mitt, there are multiple scrubbers while the other side is smooth……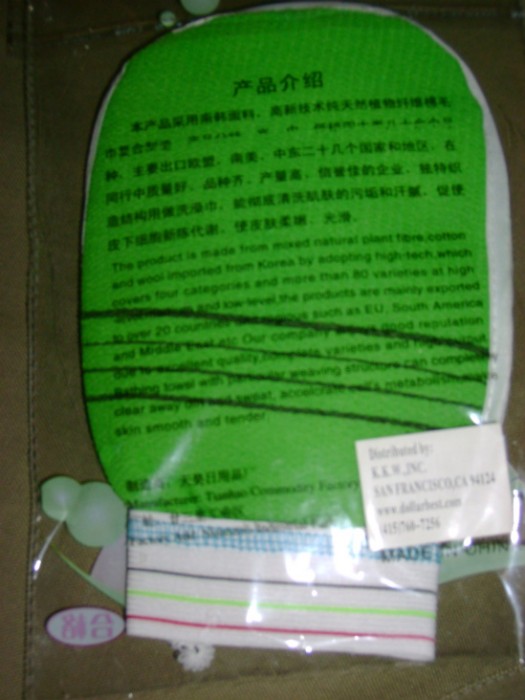 The description does not disappoint either:
This product is made from mixed natural plant fibre (uh, no it's not), cotton (nope), and wool (definitely not) imported from Korea by adopting high-tech, which covers four categories and more than 80 varieties at high-level, medium, and lo-level, the products are mainly exported to over 20 countries and regious such as EU, South America, and Middle East etc Our company enjoys good reputation due to excellent quality, complete varieties and high output. Bathing towel with particular weaving structure can completely clear away dirt, and sweat, accelerate cell's metabolism, make skin smooth and tender.
So, there you have it. Apparently, this Scarlet Johansson bathing towel has made it to the North American regious as well…….